Kurdish Women's Movement-France holds its annual congress in Paris
The Kurdish Women's Movement-France (TJK-F) held its annual congress in Paris with the slogan "Against femicide: defend the free society with free women!"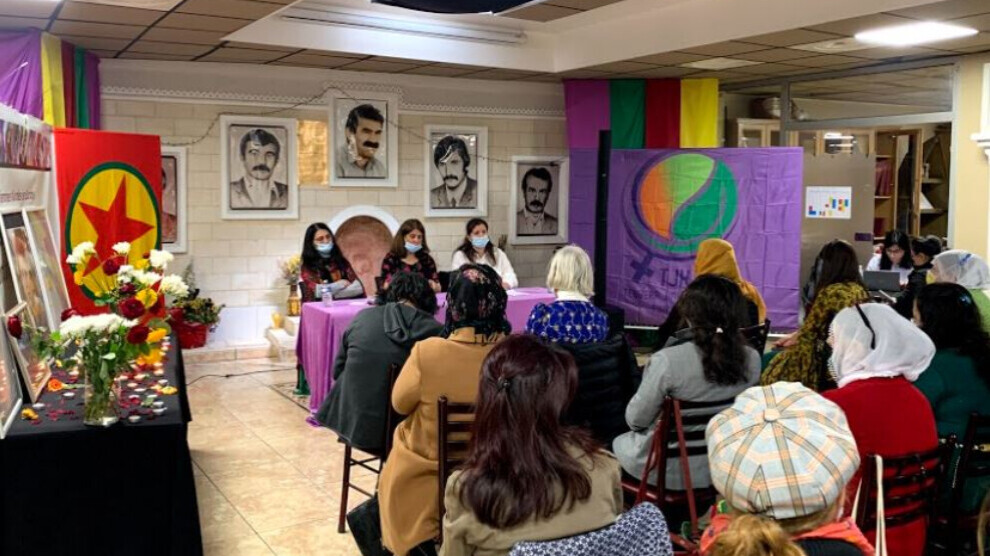 The 4th Congress of the Kurdish Women's Movement-France (TJK-F) took place in Paris on Saturday. Delegates from all over France joined the assembly in the Kurdish social center.
The congress began with a minute silence in memory of the fallen. Then the current political situation was assessed. The development of the Kurdish women's movement and the leading role of women in social struggles around the world were discussed.
In an evaluation of their own work last year, delegates found that their activities continued without interruption despite the pandemic-related restrictions, but added that there are still difficulties in reaching all Kurdish women living in France and organizing them for the women's liberation struggle. A major focus of the Kurdish women's movement in France continues to be the justice and truth campaign for Sakine Cansız, Fidan Doğan and Leyla Şaylemez in 2013 by the Turkish secret service. In the course of the past year, the international campaign "100 reasons to condemn the dictator" was also carried out in France.
Delegates emphasized that there is a need for women-specific projects and means of organizing in order to involve even more women in the organized struggle. The slogan "Society cannot be free without free women" must find its expression in organized work, women said. For this, the basic work with women and the visible presence in society must be strengthened. In addition, the exchange with French women's organizations is to be intensified. The declared goal of the Kurdish women's movement in France is to reach all women.
After the debate, a five-person board was elected to coordinate the work in the coming year. The next focus of work will be the second phase of the "100 reasons" campaign.