March 8 celebrated in Batman
In Batman women have called for a feminist campaign to strengthen Kurdish national unity and to defend the achievements of the Kurds against the AKP's misogynist and warmongering policies.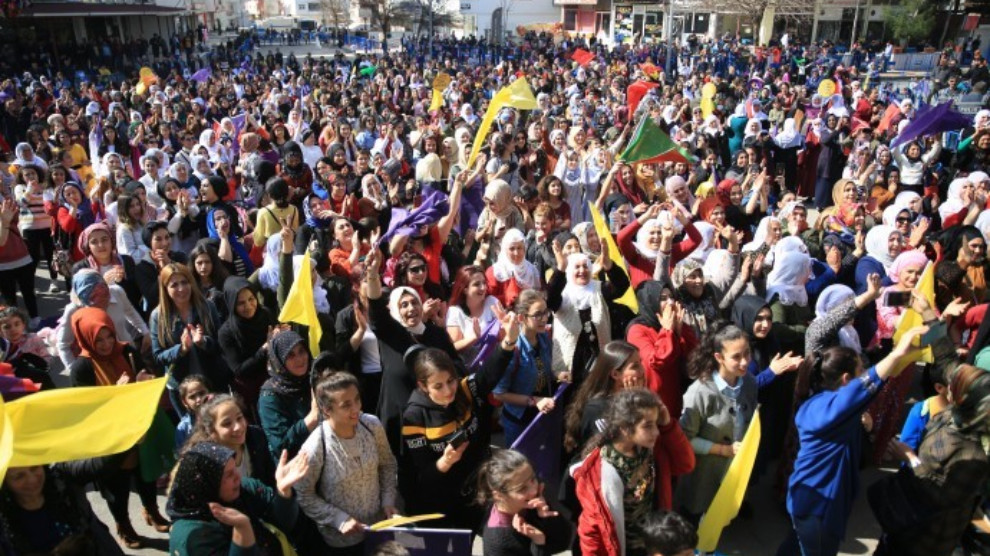 In the Northern Kurdistan city of Batman, thousands of women took to the streets on the occasion of the International Women's Day of Struggle on 8 March to make clear that the struggle of Kurdish women for their rights, freedom and equality and against the repressive, misogynist, racist and warmongering policies of the Turkish government will continue.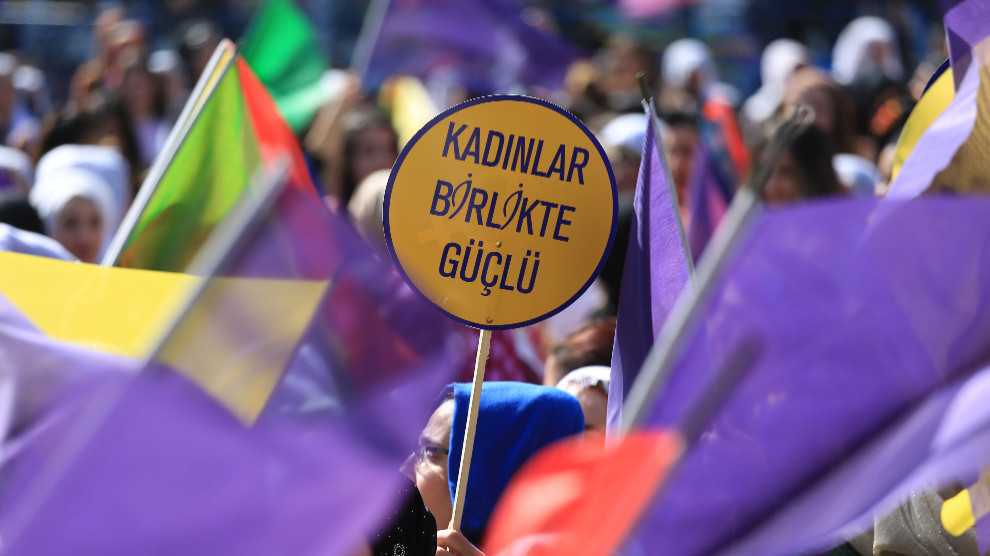 Already at noon, the women flocked under a purple sea of flags to the central Mezopotamya Square, where the rally, organized by the HDP (Peoples' Democratic Party) and DBP (Party of the Democratic Regions) together with local women's organizations, took place. The Kurdish colours yellow, green and red also fluttered in the wind.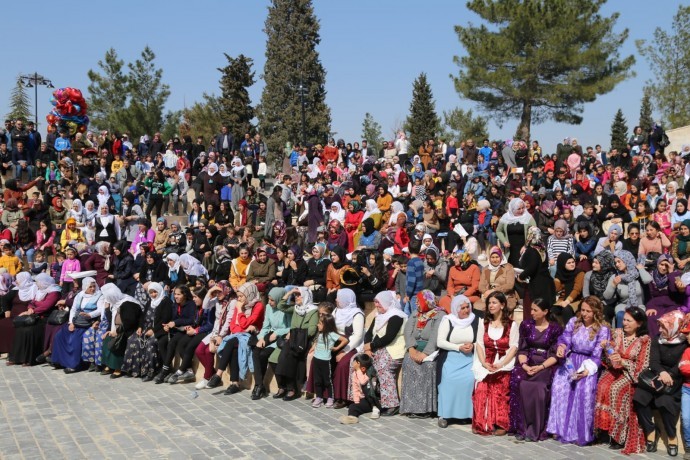 Peace mothers demand political solution to Kurdish question
The rally began with an address by representatives of the Peace Mothers Initiative. The mothers of Kurdish guerrilla fighters expressed that they are still fighting with all their possibilities against the continuation of the war and for a political solution.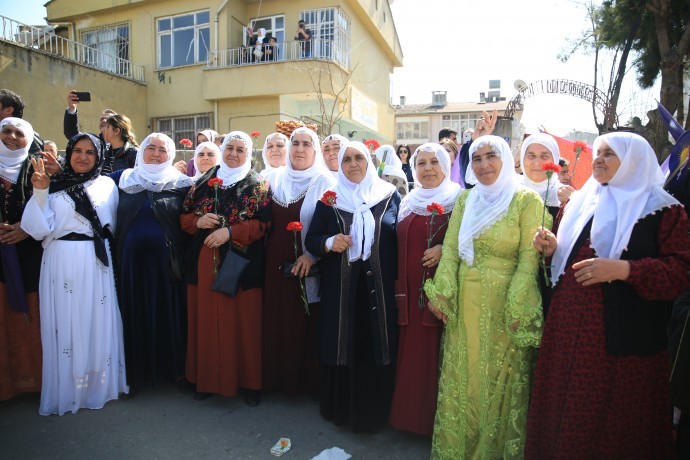 Afterwards, HDP MP Dilan Dirayet Taşdemir and HDP provincial chairwoman Songül Korkmaz addressed a few words to the women and declared that the struggle to defend the co-presidency system would continue.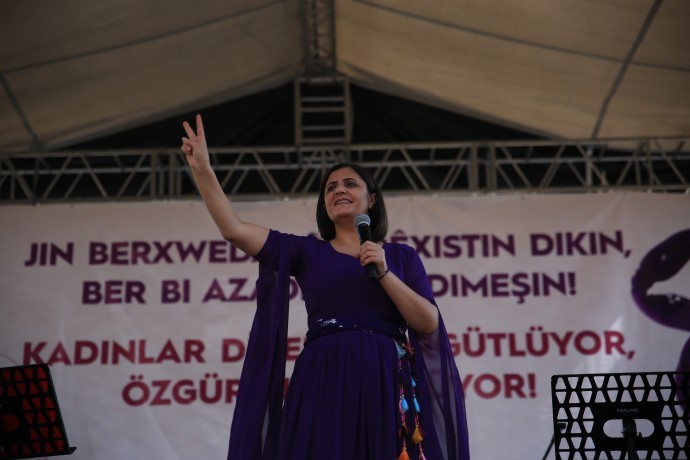 In both the HDP and the DBP and all their components, the system of gender-balanced dual leadership is anchored in all bodies. The government has declared war on this principle and is attempting to criminalise the dual presidency by means of bogus terror proceedings against politicians from both parties.
"This century belongs to us women"
HDP MP Saliha Aydemir drew attention to the fighting Kurdish women in all parts of Kurdistan, who are risking their lives, in their fight against the Turkish army or the so-called "ISIS" and other Islamist groups, to defend the achievements of the Kurds and their idea of a social model in which women's rights are anchored and also implemented.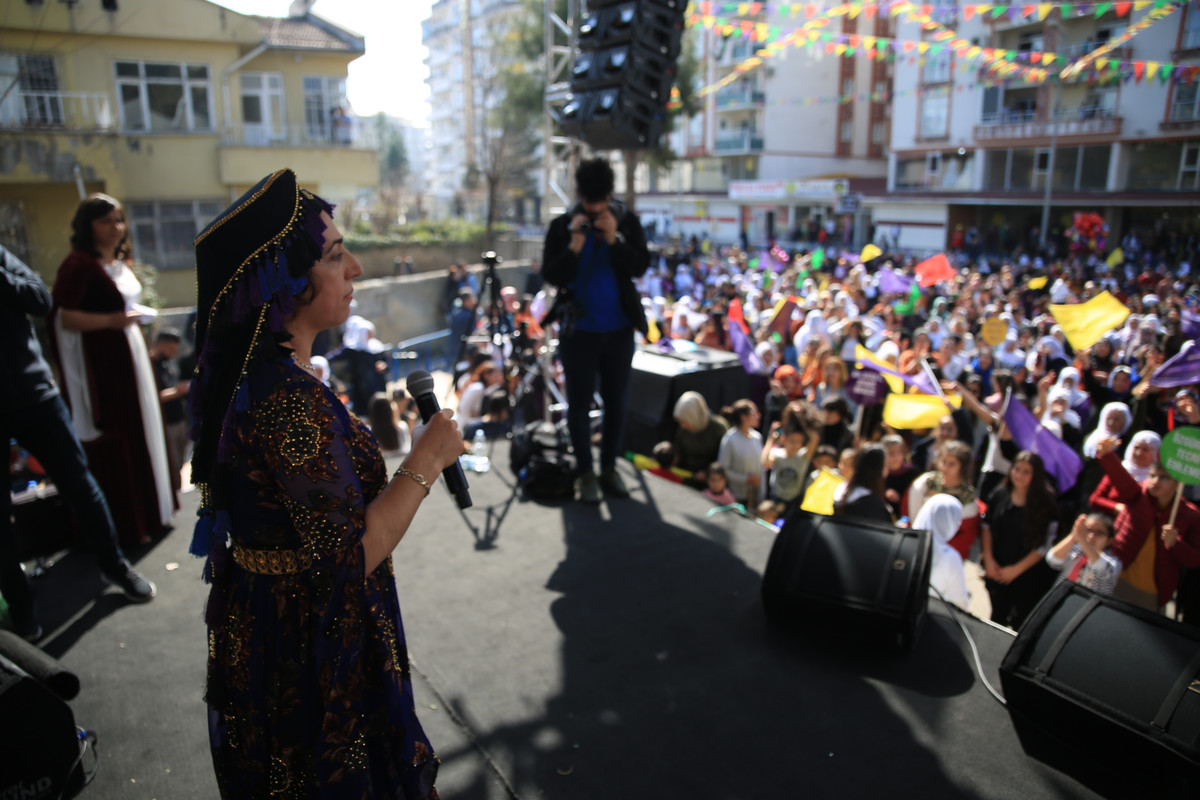 Aydeniz advocated a feminist campaign in order to strengthen the Kurdish national unity and defend the achievements of the Kurds. The politician said: "Be it the social crisis in the context of the AKP government's Syria policy, especially the occupation of North and East Syria and the war against Idlib, or other machinations of this state. It is always men who start wars and women who bring peace. We Kurdish women will not leave the barricades because it is our duty to protect our achievements. We women are the ones who shape society. This century is ours."