Meetings in Shehba as part of #WomenRiseUpForAfrin
​​​​​​​As part of the "Women Rise Up for Afrin" campaign, the Kurdish women's movement Kongreya Star is holding meetings in the northern Syrian canton of Shehba.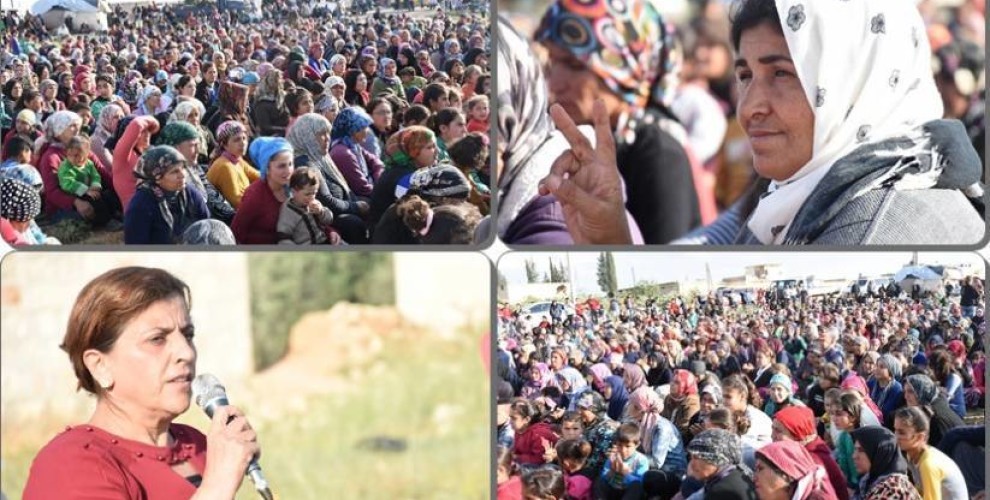 Hundreds of women took part in a meeting convened by the Kurdish women's movement Kongreya Star in the village of Babilis in the district of Fafîn in Shehba.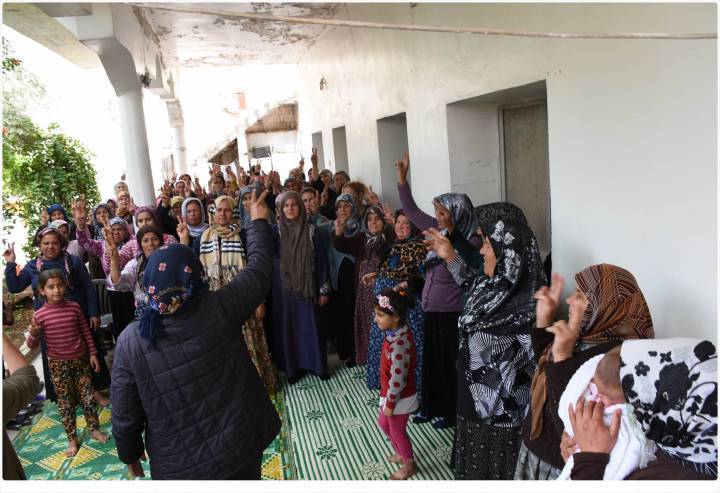 At the gathering held as part of the international campaign "Women Rise Up For Afrin", a political assessment of the women's movement was read. Subsequently, Hêvî Mistefa, co-chair of the Canton of Afrîn, made a speech in which she spoke of the courageous efforts of innumerable fighters in Afrîn.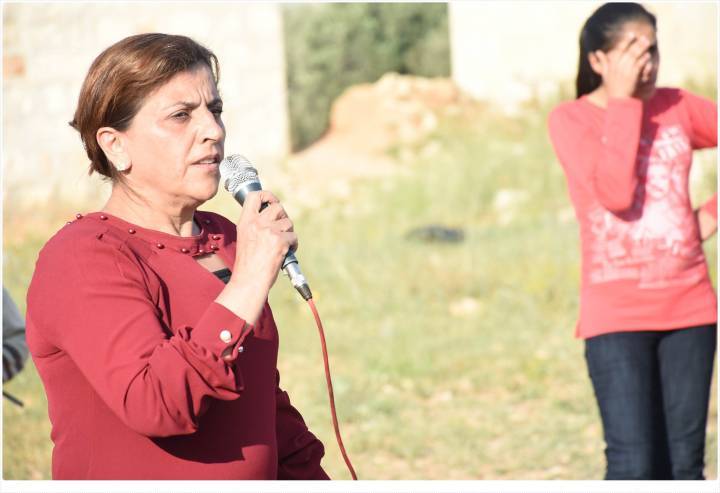 "The occupiers will not reach their goal. For Afrîn there are big plans in which the international forces are involved. With their support Erdoğan attacked Afrîn. He wanted to take Afrîn within three days, but people resisted for 58 days. We did not decide to leave Afrîn for fear. We wanted to prevent further massacres of the population. As in Halabja, a massacre unforgettable for the Kurdish people was intended to be committed in Afrîn. The people of Afrîn have proved their fighting spirit with their resistance to the whole world. They will not forget the fallen and continue their fight, "said Hêvî Mistefa.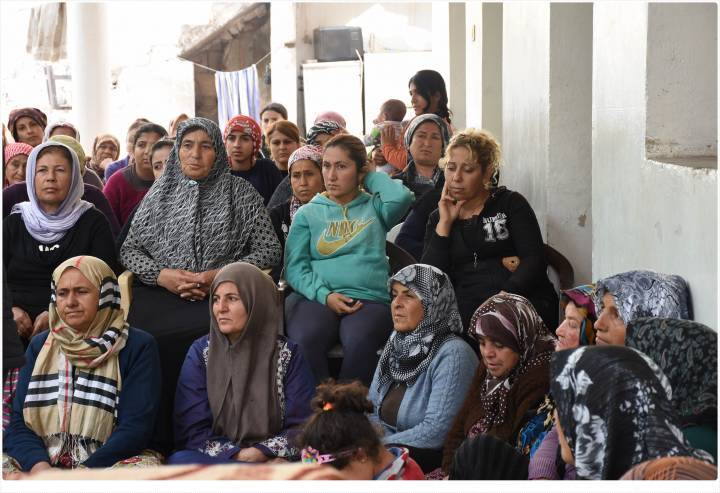 In the ensuing discussion, the participants individually took the floor to express their feelings and thoughts. In the discussion contributions, confidence was expressed to the defense forces YPG/YPJ. The women emphasized that the fight for Afrîn was far from over.