Mexican women invite all to virtual meeting
For next Saturday, women from Mexico invite all women of the world who fight against patriarchy and capitalism to a virtual meeting. An exchange is planned for protection against male violence in times of pandemic.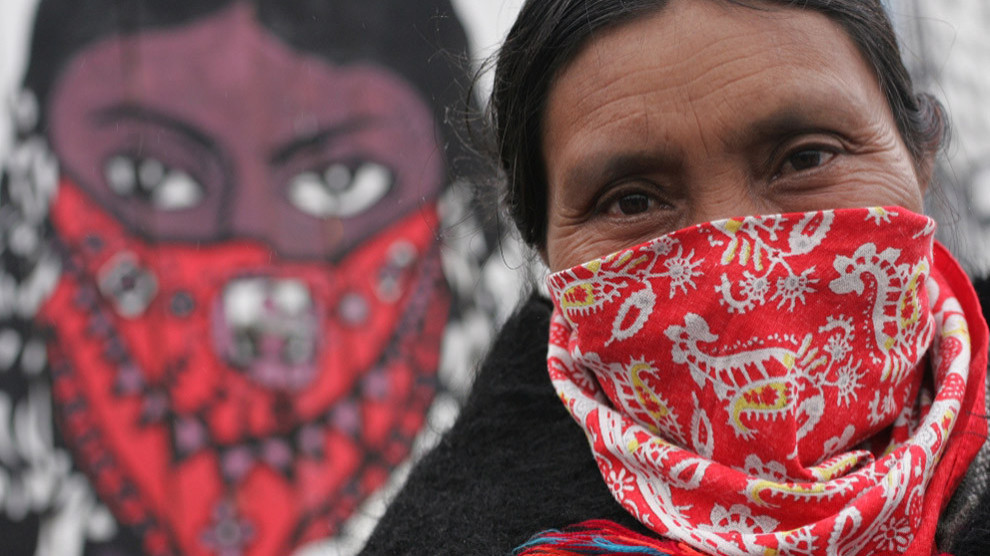 The appallingly high level of violence against women and girls in Mexico is further exacerbated by the Covid-19 pandemic. In many other countries, too, there has been a marked increase in domestic violence in the wake of the Corona crisis. Against this background, activists from Mujeres y la Sexta (Women and the Sixth) invite all who fight against patriarchy and capitalism to a virtual women's meeting next Saturday, 18 April.
"We want to talk to each other and find out how we feel about each other. We have a proposal to support each other during the current dangerous situation and to continue our struggle against patriarchy and capitalism. At the same time, we want to hear the proposals of other women, to let them work together and reflect on each other," says the invitation.
The meeting will take place on Saturday at 5 pm (CET). Women can participate via the app jitsi.org.
Mujeres y la Sexta
The collective Mujeres y la Sexta was founded in 2005 as a result of an invitation from the Zapatistas to be part of the Sexta Declaración de la Selva Lacandona (the Sixth Declaration from the Lacandon Jungle). It is composed of women from different collectives and organizations. It focuses on the end of oppression in the capitalist system and the oppression of women.
RELATED NEWS: