Mothers from Rojhilat visit Leyla Guven
Peace Mothers from Rojhilat visited DTK Co-chair Leyla Guven on a hunger strike.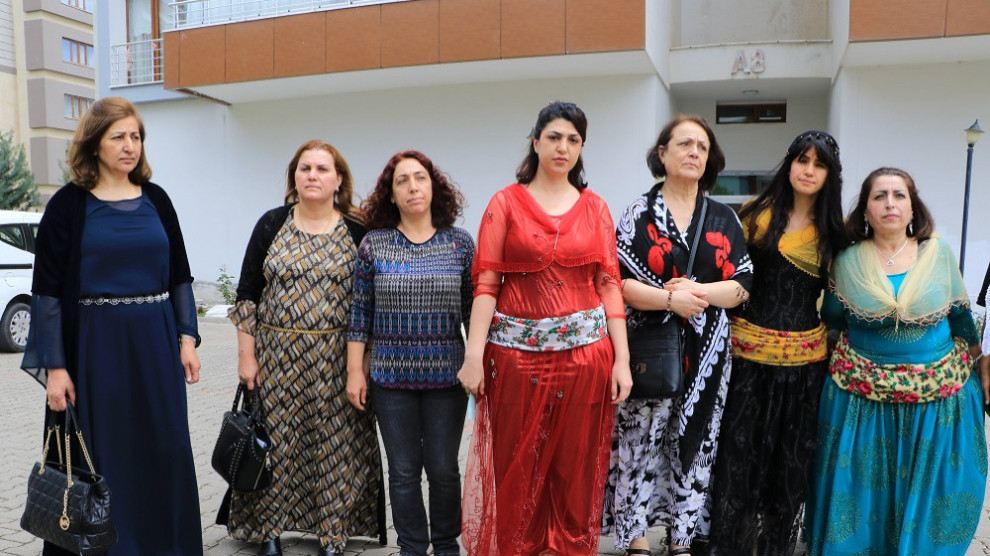 Peace Mothers from Rojhilat visited Democratic Society Congress (DTK) Co-chair Leyla Guven, who has been on a hunger strike against the Imrali isolation for 185 days. The women issued a statement after the visit, accompanied by Peoples' Democratic Party (HDP) Diyarbakir MP Saliha Aydeniz and Free Women's Movement (TJA) activist Ayse Gokkan.
"EVERY KURDISH WOMAN SHOULD SHOW SUPPORT"
Sinor Huseyin spoke in the name of the women and said they came as representatives of Peace Mothers of Rojhilat, and that many mothers were unable to attend due to restrictions. Huseyin said Leyla Guven has been leading the struggle women have been waging and added: "Leyla Guven has been leading the struggle, as a Kurdish woman, as a Kurdish mother. This struggle by Leyla Guven is very important for mothers who have lost their children in the struggle."
Huseyin stressed that every Kurdish woman should embrace Leyla Guven's struggle and added: "Women have always played a leading role in the Kurds' struggle for freedom. This struggle started with women, women must raise it higher."
CALL ON THE GOVERNMENT AND THE PUBLIC
Huseyin called on the government to abide by the current laws, and on the public for awareness: "Everybody should speak up for the hunger strikes. We must fight to end the isolation at once. We must strive until Mr. Ocalan is free."
The Peace Mothers also visited the Amed Metropolitan Municipality and HDP's provincial chapter.