Mothers of prisoners stage sit-in in front of Bakırköy Prison
Mothers of prisoners on hunger strike continue their protests for their children.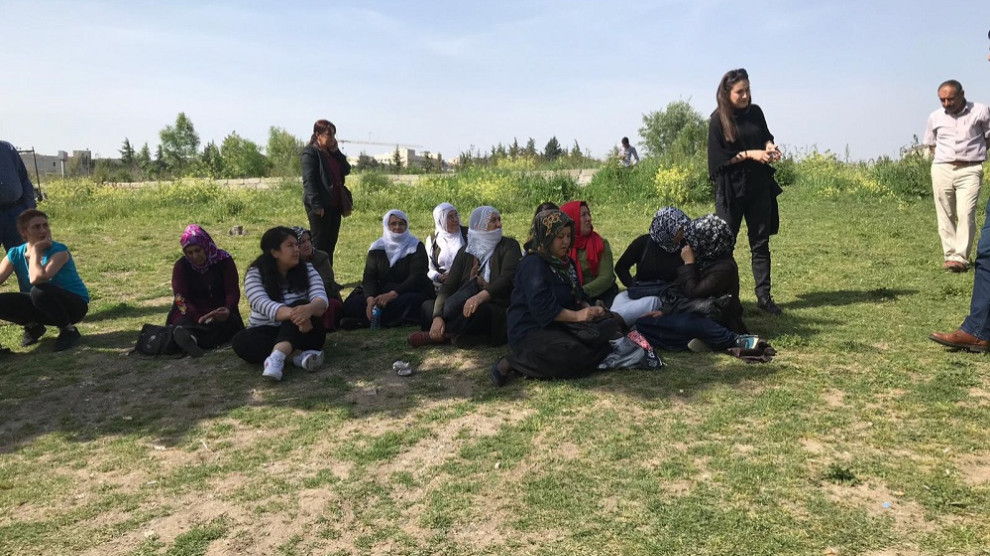 Prisoners on an indefinite hunger strike in Istanbul's Bakırköy Women's Closed Prison have been visited by their mothers on Monday. Following the visit, mothers started a sit-in action in front of the prison.
Mothers said; "We are here to make sure our children don't die" and vowed that their actions will continue until the isolation imposed on Kurdish People's Leader Abdullah Öcalan is removed.
Peri Akyıldız, mother of prisoner Leyla Akyıldız who is also joining the indefinite hunger strike, called for the removal of the isolation and appealed that the demands of hunger strikers be met before deaths occur.
Peri Akyıldız said; "We want peace. We don't want anyone to die." She also announced that they, as mothers for peace and mothers of prisoners, will be staging a sit-in in front of Bakırköy Prison at 12:00 every day.
Mothers have ended their protest for today.