MP Güneş warns of a massive increase in femicides and violence due to the new prison law
The MP for the Green Left Party, Berîtan Güneş, warned of a massive increase in femicides and violence due to the new prison law, which allows the early release of perpetrators of violence against women and children.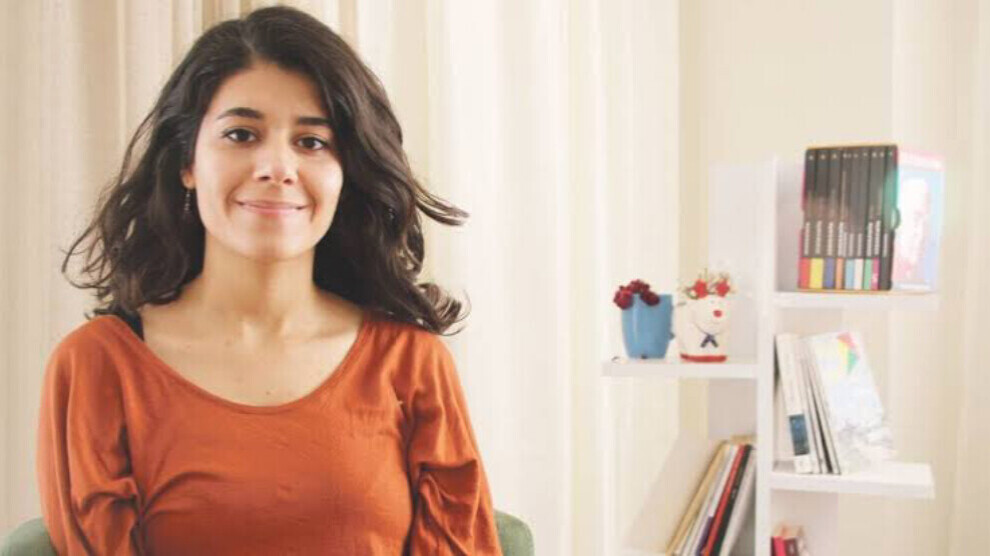 With the new bill passed by Parliament, those who have committed crimes against women and children can be released because of "good social behaviour". The member of parliament for the Green Left Party, Berîtan Güneş, spoke to ANF about the background of the law and its consequences.
The MP saw the law in the context of a frontal attack by the AKP-MHP regime on women's rights and announced parliamentary and social resistance.
"AKP regime de facto decriminalizes violence against women"
Güneş underlined that the AKP government intends to deepen gender inequality rather than eliminate it. She said: "Since civilization existed, people have had a variety of oral and written rules to organize social life and prevent crime and acts that may constitute crime. In today's Turkey, however, we are dealing with a legal system that deviates from this historical purpose. In concrete terms, this means that violence against women is unfortunately not one of the crimes that the AKP government wants to prevent. On the contrary, by doing nothing about it, it de facto decriminalizes these acts."
Güneş added: "In current laws and their implementation, sentences for perpetrators of violence against women remain symbolic. This is especially true if one takes into account the reductions in sentences due to 'good social behaviour' by the courts. This means that the AKP government is deliberately allowing violence to escalate instead of preventing it. Gender inequality is deliberately deepened, rather than reduced, and discrimination against women is amplified, rather than minimized."
'Women should be turned into objects'
Güneş saw this further confirmed by the increasing numbers of violence against women and femicides under the AKP government. She said: "We are dealing with the most far-right and misogynistic parliament in Turkey's history. One must not forget that the alliance built on misogyny has the majority in parliament. The members of this coalition are united in their opposition to the Istanbul Convention, the right to maintenance, coeducation in schools, Law No. 6284. Their intention is to remove women from public spaces and confine them at home. They see the woman as an object that has to serve the man. All this and the policy of impunity mean that femicides and violence against women are increasing day by day."
'The new law contradicts the Constitution'
The deputy stated that the prison law contradicts the Constitution and justified this as follows: "It is contrary to the constitution's principle of equal treatment and the prohibition of discrimination enshrined therein to allow the new prison law to apply to criminals but to exclude political prisoners."
'Like a horror movie'
Güneş continued: "With these and similar regulations, the AKP government is trying to create a new social order. It seeks to establish a social order in which violence against women increases, women are enslaved, women are confined to their homes, women do not feel safe in society, they are stripped and deprived of their rights, and at the same time harassment, rape, femicide, sexualized violence against children and child marriages are legitimized. The new century of the AKP means a catastrophe for Turkey. We can say that the order they want to establish is reminiscent of a horror movie, but I have to say that we will never allow that horror movie to be shown."
'The pressure on women will continue to increase'
Güneş warned: "It is foreseeable that the pressure on the democratic forces and women will increase in parallel with the systematic dismissal of woman murderers, abusive men and rapists. In particular, the perpetrators imprisoned for violence against women will be released from prison in a short time under this regulation, and the danger to life and limb of women will increase considerably, especially if the women concerned are not informed about this situation. It is clear that the patriarchal-statist spirit is trying to create a new social order. A time is coming when violence against women will be decriminalized and attempts will be made to cut women off from society."
'Women will not relent in their struggle'
The deputy announced that the Green Left Party's Women's Council would take up the fight against the new prison law and concluded by saying: "We know that we are dealing with a coalition based on misogyny. While the parliamentary components of this alliance are large and small parties in parliament, they are supported in social life by various sects and religious orders. They see women's struggle as the most important obstacle to the male-dominated system they want to create and perpetuate. On this point, they are not wrong. We know very well what we are dealing with.
'The women's resistance will reach its strongest form'
Repression and oppression make women's resistance ever more necessary and legitimate. These days, when women's organizing is vital, the women's struggle can reach its greatest form and breadth. This opens up a historic opportunity for us.
Therefore, it is very likely that every word and step that women take against this femicide-based 'Turkey's new century', which seeks to smash every achievement of women, will be successful because women are constantly confronted with it in life. It is a fact that women have never stopped fighting in the streets, in the squares, at home, in Parliament and everywhere, and they will continue to do so in the future."