Norway must follow the fate of Gülizar Taşdemir  
Protests continue for extradition of Kurdish woman activist to Turkey.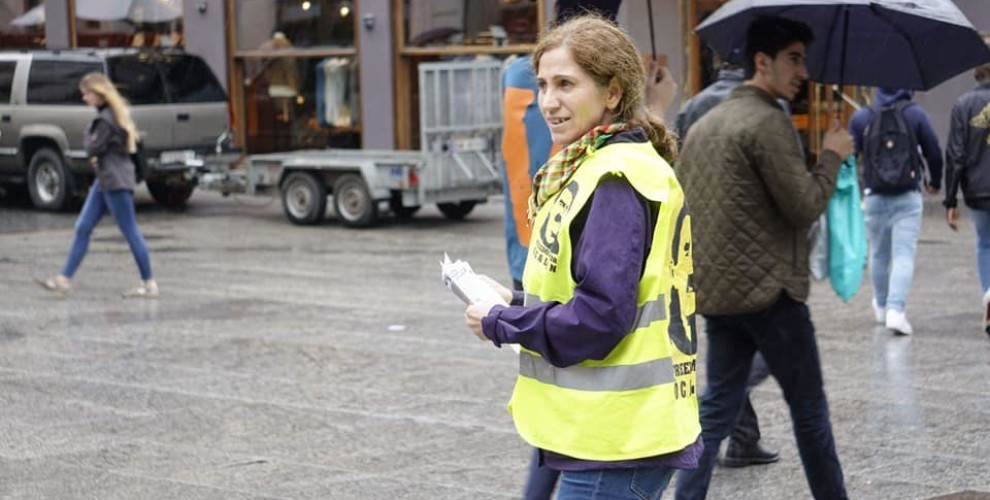 On 4 July Norway extradited to Turkey Kurdish woman activist Gülizar Taşdemir depite the serious health problems she is suffering and despite the fact that she appeared to be operated in Germany.
Gülizar Taşdemir has exposed human rights violations in Turkey and yet, despite the inhuman practices carried out against prisoners there, she was extradited.
Taşdemir asked for asylum in Norway in 2015. Her application was rejected and the Kurdish woman was told that she was "not political" and that if returned to Turkey she would be experiencing "no danger".
Having been rejected asylum in Norway, Taşdemir went to Germany and applied for asylum there. Germany, though, sent the Kurdish activist back to Norway, according to the Dublin agreement, on 2 July.
The Kurdish people in Norway, human rights and women's organizations knew on 3 July through her lawyers that Taşdemir was again in the country.
Amnesty International, as well as other organisations, said the if Taşdemir was to be extradited to Turkey she would surely suffer harassment and pointed out that her health was very poor.
During her asylum process in Norway, Taşdemir was informed of other health problems, apart from a heart condition she was already suffering and for which she was being treated. It is also said that she had surgery before actually being returned from Germany to Norway.
Speaking to ANF, Kurdish politician Seher Aydar said that the extradition of Taşdemir to Turkey "seems to be a political decision. Many different refugees came to Norway and almost all of them see their asylum claims granted". 
Norway, added Aydar, "is very much aware of the situation in Turkey and yet they decided to extradite Gülizar Taşdemir".
Norway, said Aydar, should make sure to follow what happen to Taşdemir in Turkey. 
Women's rights and political organizations will also make sure to follow the fate of Taşdemir.