Noura al-Hamid: The social contract protects women's rights
A new social contract for the self-governing regions in northern and eastern Syria is currently being drafted. Noura al-Hamid from the preparatory committee emphasizes that the draft primarily protects women's rights.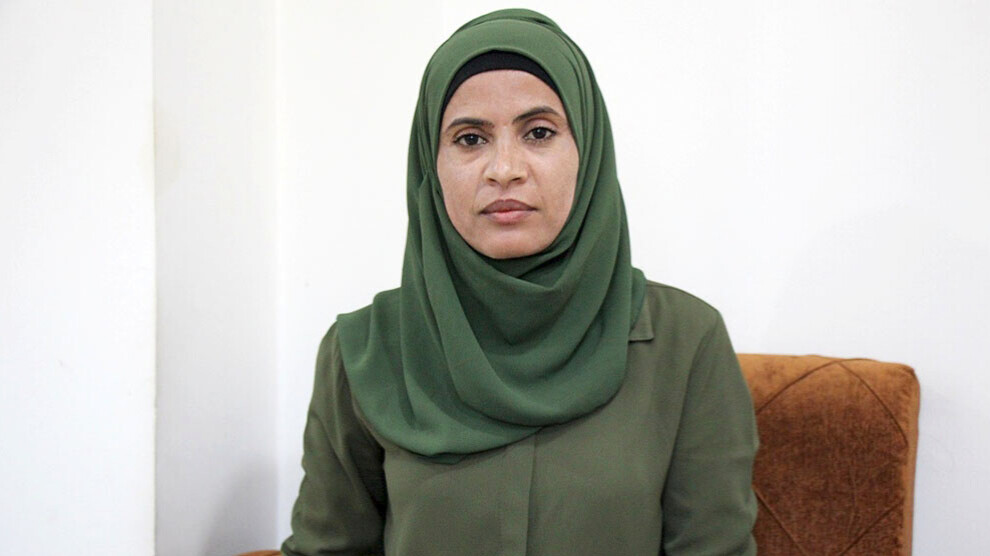 Women's liberation is one of the central paradigms of the Rojava revolution. From the beginning, the social contract of northern and eastern Syria contained fundamental provisions guaranteeing women's rights. On November 25, 2020, the Syrian Democratic Council (MSD)decided to amend the social contract. To implement this decision, the General Assembly of the Autonomous Administration of North and East Syria established a core committee consisting of 30 members. A large committee of 158 people prepared the draft of the social contract. The large committee for drafting the social contract met for the first time this year on April 11 together with the executive and legislative councils of the Cizîrê region. On April 12, the delegation began holding meetings with the city and provincial councils of Cizîrê, Firat and Efrîn. The purpose of these meetings was to record the people's views and their suggestions on the draft social contract. The core committee will then review the draft again and submit it to the General Assembly of the self-government.
Gender equality is guaranteed
In the draft, the democratic, ecological and women's liberation principle is affirmed, and women's rights are stated in separate articles. In these articles, gender equality is guaranteed, all types of violence and discrimination against women are defined as criminal offenses, and perpetrators are punished according to the law.
Part Three, Section 1, Article 70, titled "The Social System," protects women's rights in the political, social, and military spheres and mandates a 50 percent gender quota in all councils. Noura al-Hamid of the Social Contract Drafting Committee reported that the Social Contract consists of 99 articles and four parts. A core committee has been formed to guarantee women's rights, she said.
"A mechanism for self-governance and civil society"
Noura al-Hamid explained that the basic principles of the social contract include establishing self-governing institutions for women, guaranteeing women's free will, and enforcing equality between men and women in all respects. "The social contract guarantees women's rights so that women can move toward freedom, assert themselves in society and defend their country in case of attack. We have been given the task of coming together with the people because the rights of the peoples here will be protected and a mechanism for self-governance and civil society will be established," al-Hamid said. She stressed the social contract could include all of Syria and all its residents. Therefore, meetings would be held to include all perspectives and proposals.