One day school of Jineology in Eindhoven
The International Free Women's Foundation (IFWF) has opened a one-day school of Jineology in Van Abbemuseum, Eindhoven.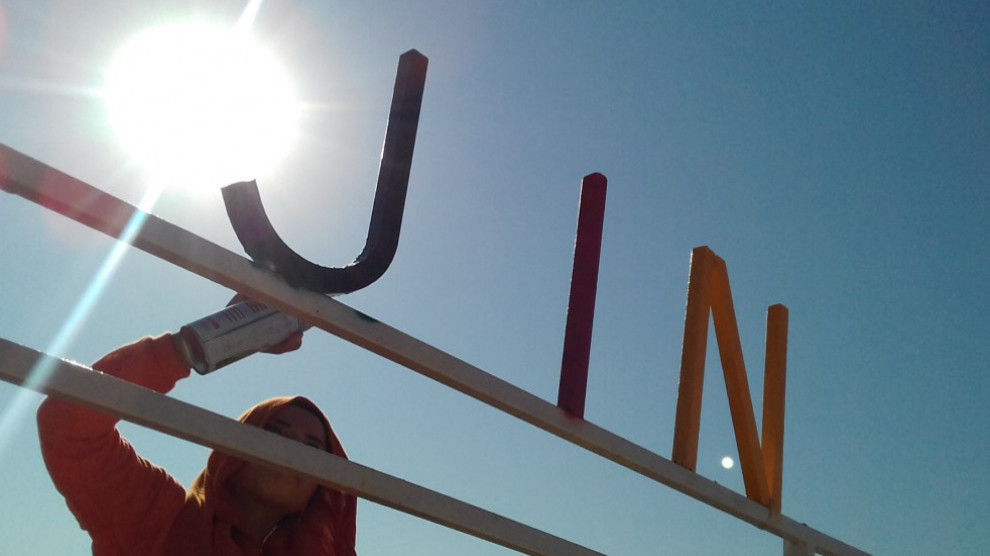 The project named New World Summit has been implemented for two years in the parliament and has been organising seminars and events about the stateless democracy, autonomous administration, self government model and revolution.
In the scope of the project, IFWF conducted an activity called School for work on Jineology. At the event, the women's foundation executives made a presentation on their long experience of eighteen years. Later, the work of the Helin Women's Foundation was introduced.
TJK-E spokesman Aliye Yurdan presented the campaign called 'Violence Against Women is Politics / It May Be You' which will begin in November. 
During the campaign, Yurdan said that they will work on how to fight the mentality that creates the source of violence against women.
Yurdan, who presented statistics on violence against women in the Netherlands, added that it is necessary to struggle together.
The Jineology Committee addressed the issues related to the work of and characteristics of Jineology. Haskar Kirmizigul underlined that Jineology was in fact born out a need of Kurdish women, but can be adapted and endorsed by women from different countries and peoples.
Kızılgül added: "Because Jineology offers a method that aims at reaching the roots of any group, society, people social resistance."
After the presentations, three different workshops were held. One was about the Women Village Jinwar. Meike Nack, representative of the Rojava Free Women Foundation, said that the women's village is a sum of "main axes".
The results of the other two workshops on women's struggle and violence against women is political were shared with all participants.
The event ended with artist Sosin.