Peace Mothers: Everybody with a conscience should take action
Members of the Peace Mothers Council protested the silence in the face of the ongoing indefinite nonalternating hunger strikes demanding an end to the isolation and called on "everybody with a conscience" to take action.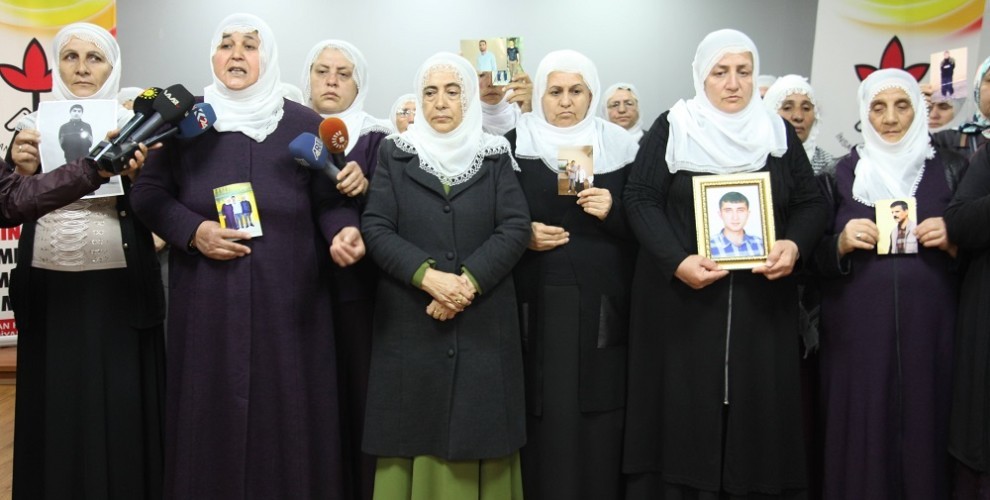 Members of the Peace Mothers Council and families of prisoners held a press conference in the Human Rights Association (IHD) Amed Chapter's offices regarding the ongoing prison hunger strikes demanding an end to the isolation imposed upon Kurdish People's Leader Abdullah Ocalan.
Peace Mothers Council member Raife Ozbey said the media ignores the hunger strikes and continued: "7 thousand people have been on a hunger strike, knocking on death's door, for months now. 7 people have died in prisons. What are they waiting for, more deaths?"
Ozbey added: "Enough is enough, the demand these people pose should be heeded. Why is this tyranny imposed upon us? We are indignant, we are angry at this country. All citizens of this country who have a conscience should concern themselves with this issue. We can't eat, we can't sleep. We say enough is enough. We say hear this voice. Our heart is breaking. These people are our children.
Our children have one demand, end the isolation. Isolation is a crime against humanity. Why is there an isolation in place? The isolation must end at once. Our children can then take back their health.
They raised hell for an election. There are 7 thousand people on the brink of death, why is nobody saying anything? This little regard, this little mercy is incredible."
Kudret Eryilmaz called on "everybody with a conscience" and said everybody should do what they can to avoid bodies coming out of prisons. Eryilmaz said: "Let nobody else's heart break. End the isolation at once."