Peace Mothers protest against Turkish offensive in South Kurdistan
The Istanbul Peace Mothers Initiative protested the Turkish invasion attacks in South Kurdistan and condemned the ruling Barzani family.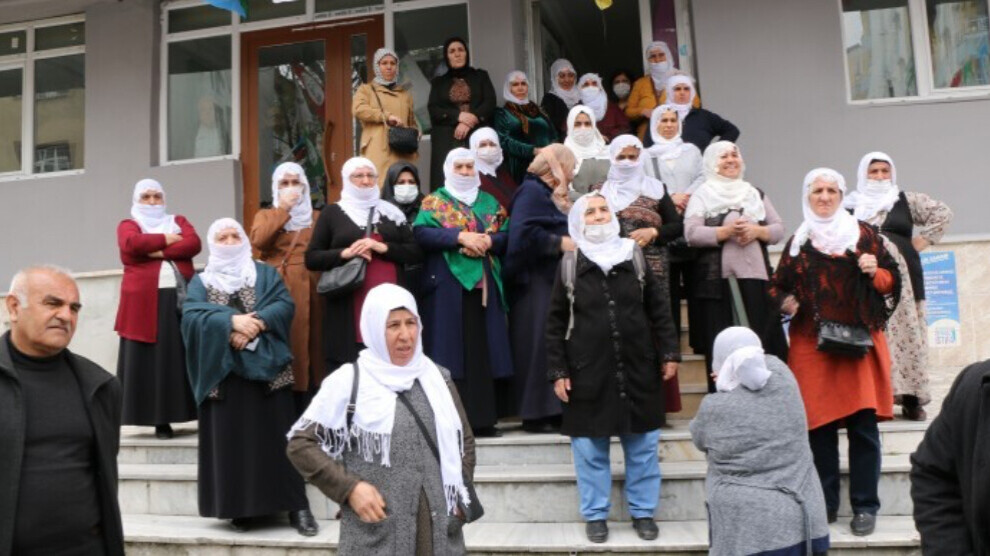 Members of the Istanbul Peace Mothers Initiative came together outside the Peoples' Democratic Party (HDP) headquarters to organize a march in the Kanarya neighbourhood of Istanbul's Küçükçekmece district in protest at the invasion attack launched by the AKP-MHP government in partnership with the ruling KDP in South Kurdistan.
Police intervened in the gathering, facing reactions from the Peace Mothers, and argued that their action would not be allowed "because it criticizes the state."
In response, the Peace Mothers held a sit-in in front of the HDP headquarters, chanting the slogan "No war, peace now".
"Enough is enough, wars bring nothing, there are no winners in wars. Shedding blood is not a good thing. I am calling out to Barzani: take your hands off our blood. We want no more deaths," Peace Mother Aklime Keskin said.