Prison administration punishes Yüksekdağ and 13 other detainees for protesting death of Garibe Gezer
Former HDP co-chair Figen Yüksekdağ and 13 women were given a one-month communication and communication penalty for shouting slogans to protest the death of Garibe Gezer.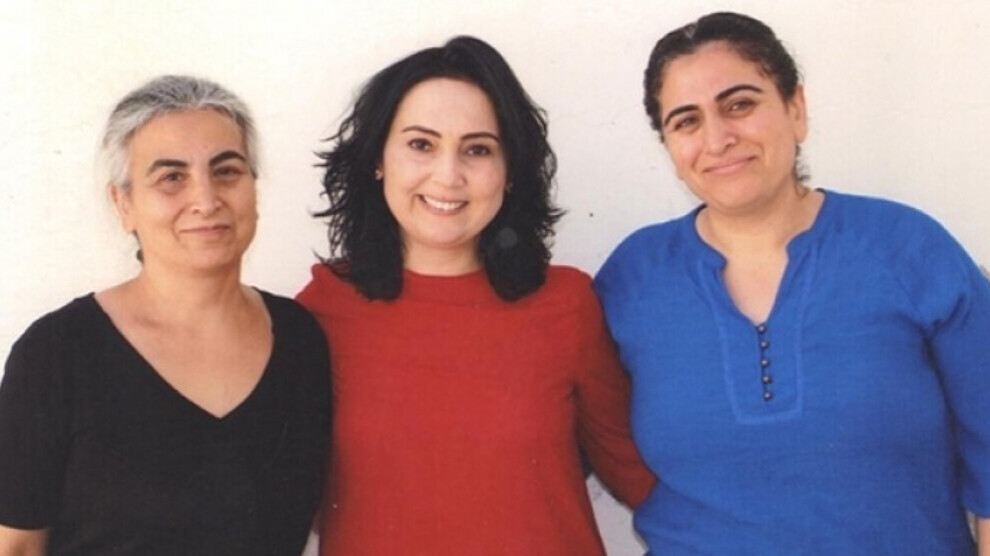 A disciplinary investigation launched against 15 female prisoners, including former Peoples' Democratic Party (HDP) co-chair Figen Yüksekdağ, and politicians Edibe Şahin, Gülseren Yıldırım and Aysel Tuğluk, who shouted slogans protesting Garibe Gezer's death in Kocaeli Kandıra No. 1 F Type High Security Prison was completed.
Yüksekdağ, who wrote a petition for the disciplinary investigation carried out on the grounds that they chanted slogans such as "The killer state will be held accountable", "Pressure cannot intimidate us", "Jin jiyan azadi", stated that the thing that should be investigated is the death of Gezer.
Declaration given in Kurdish not accepted
The women were going to be questioned about the investigation in question but as they wanted to make statements in Kurdish, they were told by the prison administration that their statements in Kurdish wouldn't be accepted. The administration did not accept the defense made by the prisoners, considering the Kurdish statement as "propaganda for an illegal organisation". The administration also considered a crime the insistence of the women to give their statement in Kurdish "despite knowing Turkish".
In addition to this, the women's collective reaction to Gezer's death was also tried to be presented as a crime. The prison administration claimed that this situation was an expression of "solidarity with an illegal organisation" and demanded the women be punished. Thereupon, 14 women were sentenced to "deprivation of communication or communication tools" by the Prison Disciplinary Board.
Aysel Tuğluk was not punished due to her health problems. After the sentence, the women's lawyers appealed to the Kocaeli Execution Judge.