RJAK members on hunger strike for Öcalan in Sulaymaniyah
RJAK members in Sulaymaniyah have started a hunger strike for Kurdish leader Öcalan.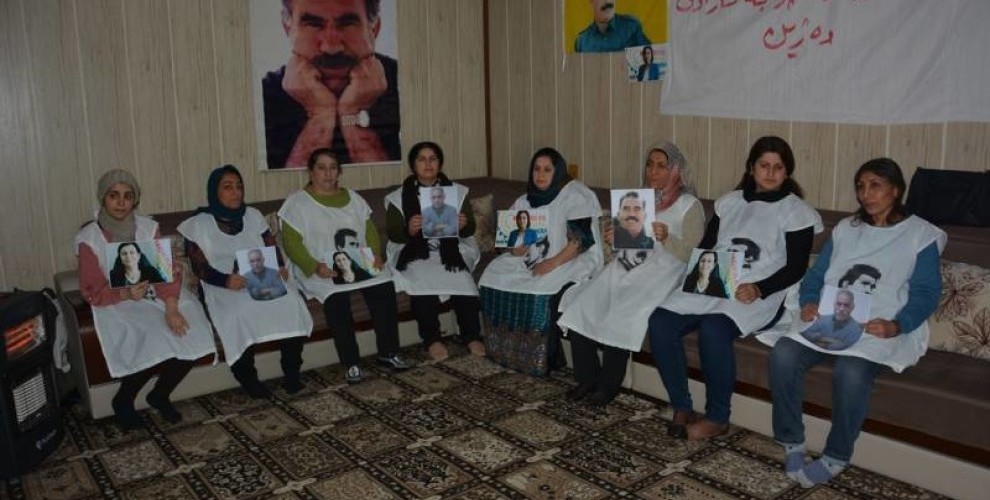 Members of Free Women's Organization of Kurdistan (RJAK) Sulaymaniyah branch have started a hunger strike in solidarity with DTK (Democratic Society Congress) Co-chair and HDP (Peoples' Democratic Party) MP Leyla Güven who is on hunger strike for 34 days now demanding an end to the aggravated isolation imposed on Kurdish People's Leader Abdullah Öcalan.
The hunger strike action, launched with the motto "We will demolish the Imralı system and live freely with Leader Apo", is joined by women from various regions.
Reading a statement on behalf of RJAK, Banu Helepçeyi said the following:
"Leader Apo (Öcalan) is held in isolation conditions and we receive no news from him. The Middle East crisis, which is getting even deeper every day, takes its source from the isolation on Leader Apo. The solution of the Kurdish question and establishment of a democratic system is dependent on Leader Apo. DTK Co-chair and HDP Hakkari MP Leyla Güven is on hunger strike against isolation for 34 days. We say "We are all Leyla Güven", and call upon all those with a conscience in four parts of Kurdistan and all around the world, to not remain silent on the isolation imposed on Leader Apo."