"Sara's struggle is the struggle of the women of the world"
The 6th Sakine Cansiz Women's Festival concluded with women chanting slogans of resistance and freedom. Throughout the festival, women stressed that the joint struggle must be increased.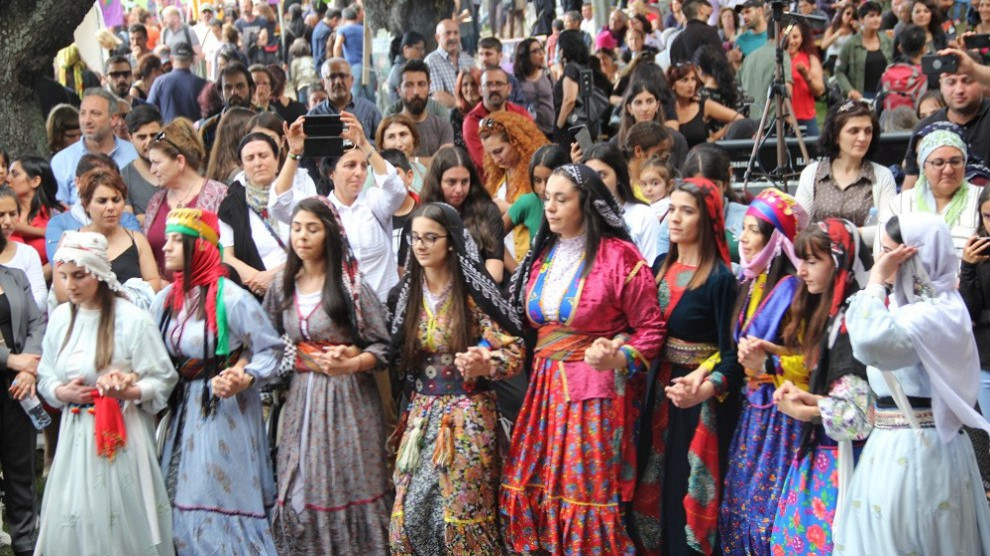 This year's Sakine Cansiz (Sara) Women's Festival held in Switzerland  in memory of leading Kurdish Women's Movement and PKK cadre Sakine Cansiz, KNK Paris Representative Fidan Dogan and Youth Movement member Leyla Saylemez who were murdered in Paris, France on January 9, 2013 concluded with great enthusiasm.
The 6th edition of the festival was organized in Zurich Kasernenareal by the Switzerland Kurdish Women's Union and migrant women's organizations from Switzerland and Turkey, with the motto "Women's resistance liberates". Hundreds of women of all ages attended the festival and chanted "Jin, Jiyan, Azadi" frequently. The importance of the joint struggle of the women of the world was stressed throughout the day.
Strasbourg hunger strike activist and journalist Gulistan Ike attended as a speaker in the festival and spoke about the importance of the hunger strike resistance and the gains it achieved. Ike stressed that the hunger strikes embraced by all sections of society had an impact on breaking the isolation against Ocalan and said the struggle will continue in different arenas.
"SARA'S STRUGGLE IS THE STRUGGLE OF THE WOMEN OF THE WORLD"
The speaker in the name of the BASTA Party stressed the importance of the Kurdish women's struggle for freedom for the global women's struggle and pointed to the importance of the joint struggle of the women of the world against discriminatory, sexist and violent policies against women.
"WOMEN MUST INCREASE THE STRUGGLE"
Speeches throughout the festival by a diverse group of women's organizations stressed that Sakine Cansiz represents the struggle of women everywhere and that women must increase the struggle in every area.
After the speeches, dance groups from many cultures took the stage. An Indian group garnered the most interest while the audience frequently chanted "Jin, jiyan, azadi" in various languages,
The festival continued with songs by Pinar Aydinlar, Nuarin and Swiss artists.