SKM women released
ESP co-chair Özlem Gümüştaş and SKM spokesperson Deniz Aktaş as well as members of SKM who were detained in Balıkesir were released on condition of judicial control.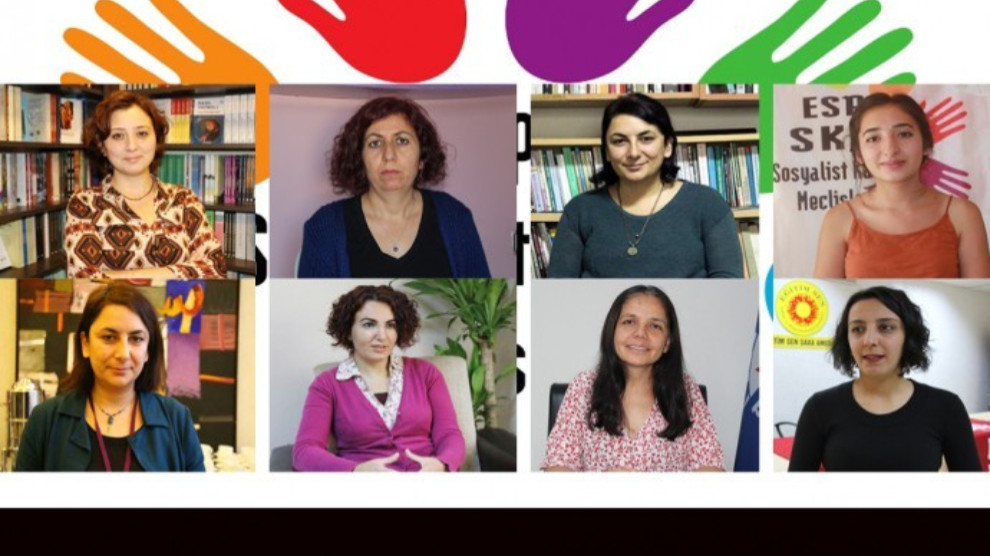 Co-chair of the Socialist Party of the Oppressed (ESP) Özlem Gümüştaş, the spokesperson of the Socialist Women's Council (SKM) Hatice Deniz Aktaş, members of the Central Executive Committee Çiçek Otlu, Satiye Ok, Züleyha Mangan, Ezgi Bahçeci, Tanya Kara, Ebru Yiğit and Peoples' Democratic Party (HDP) Edremit District co-chair Sevgi Özdem were taken to Balıkesir Courthouse.
After giving their statement, the prosecutor's office referred the socialist women to the Magistrate's Criminal Court of Peace with a request of judicial control. The Magistrate confirmed the request and released the women on parole.