Swiss Women's Strike holds action in support of the Istanbul Convention
The Swiss Women's Strike organised an action in the city of Lausanne demanding the Swiss state to fulfil the provisions of the Istanbul Convention and protesting Turkish state's withdrawal from the Convention.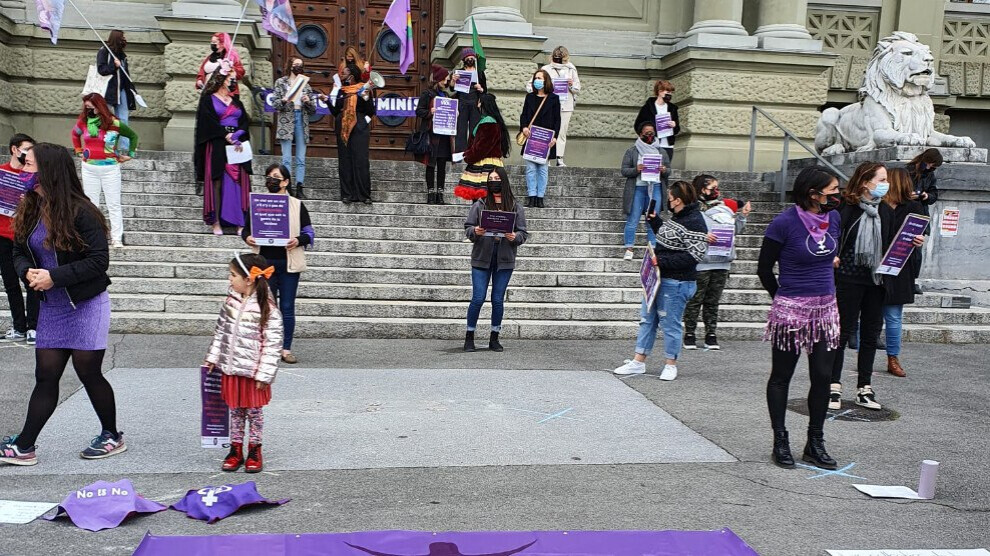 The Women's Strike Initiative organised an action in front of the central train station in Lausanne. Kurdish and Turkish women activists handed out information leaflets about the content of the Istanbul Convention and the decision taken by Presidential decree in Turkey to withdraw from it.
On Saturday afternoon, women gathered in the Montbenon area, where the Vaud cantonal court is located.
In the speech made on behalf of the Women's Strike Initiative, it was emphasized that the Swiss state was the last European country to sign the Istanbul Convention, in 2018.
Speakers also pointed out that the lightest penalties were given to those who commit crimes against women and that violence against women escalated during the coronavirus pandemic in Europe.
Activists also protested the inequality of income between women and men, which in certain cases reaches fifty percent.
Activists chanted slogans like "Jin, Jiyan, Azadi" and ended their protest with the women's dance "Las Tesis".