Third YPJ Congress in Heseke on its second day
The third conference of the Women's Defense Units (YPJ) continues on its second day, with the participation of a large number of female fighters and leaders in the units.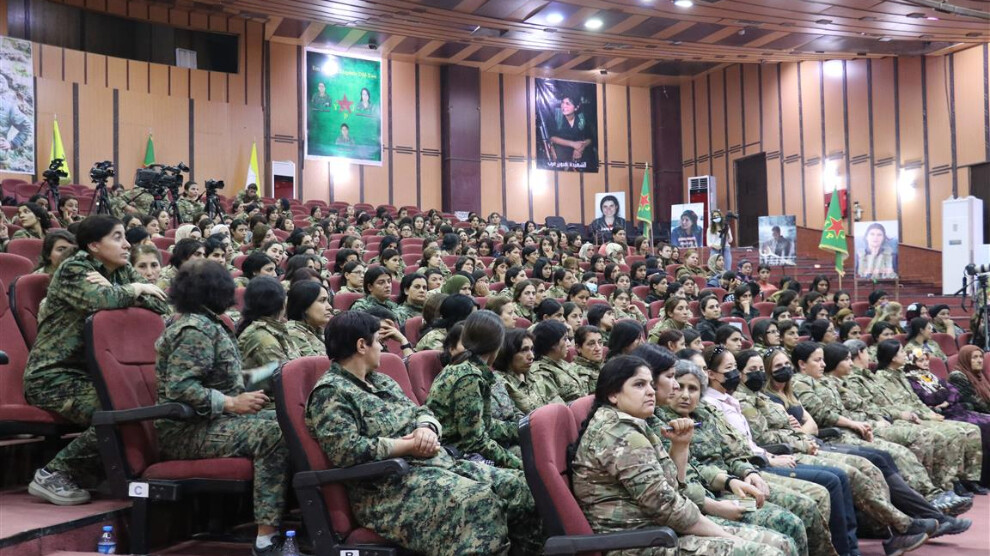 The Women's Defense Units (YPJ) is holding its third conference in the northern Syrian city of Heseke under the motto "YPJ is the force to defend women and the land and end the occupation."
With the participation of several hundred delegates, including members of the umbrella organization of North-East Syrian women's movement Kongra Star and the autonomous women's unit Social Defense Forces (HPC-Jin), three days of discussions will be held to evaluate the past three years and develop new methods for the struggle. The results will be summarized in a final statement.
On the first day of the conference, Saturday, the participants discussed the political and military conditions in the world, the Middle East, specifically in Syria and the Kurdish region, and the reality of North-East Syria in the political and military aspects, and the annual report of the units.
The annual report of the activities and work of the YPJ will be read and reviewed, the organizational situation will be discussed and recommendations will be expressed on the second day of the conference, according to the Preparatory Committee.