Three more women activists sent to prison in Amed
A total of 11 women activists out of the 26 taken into custody by the Turkish police in Amed on 5 April have been sent to prison.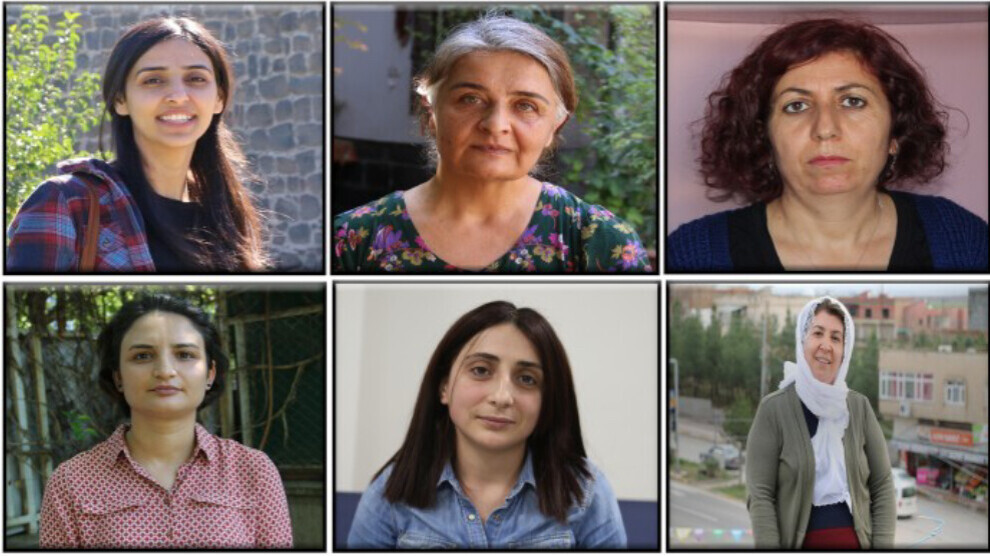 On 5 April, 26 women were detained in home raids targeting women's organizations. Arrest warrants were issued for a total of 33 people.
Among the women taken into custody were Free Women's Movement (TJA) activist Zelal Bilgin, Amed Metropolitan Municipality Councilors Bahar Karakaş Uluğ and Rabia Tekas, who were referred to the court on Sunday after ending their procedures with the police.
The three women were arrested at the Criminal Judgeship of Peace, on the allegation of "membership in an illegal organization" and sent to the Diyarbakır Women's Closed Prison.
The number of women arrested within the scope of this investigation rose to 11.
Those arrested are as follows: Çınar Municipality co-mayor Necla Tamriş, DBP Diyarbakır Provincial co-chair Seval Gülmez, Diyarbakır Women's Academy member Figen Aras, Socialist Women's Councils (SKM) Central Executive Board member Satiye Ok, Leyla Akgül, Ayşen Kanuş, Nurşen Akbal and Şehriban Zuğurli.
Peace Mother Nezahat Teke was sent to house arrest, while 14 women, including Jinnews reporter Beritan Canözer, were released on the condition of judicial control.