TJA activist Etki says women's struggle will continue
The campaign continues with different activities demanding the end of war, isolation, violence and child abuse.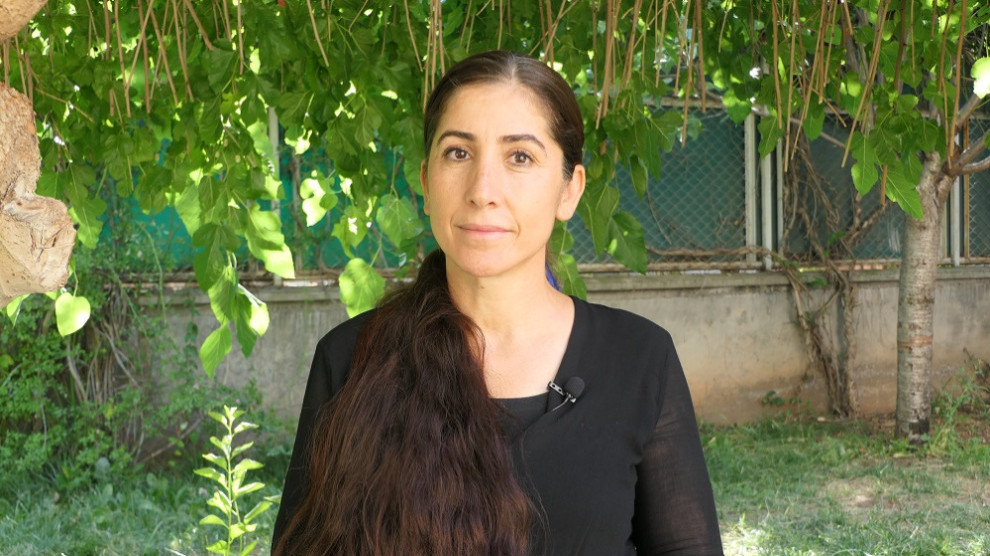 HDP Women's Council and Free Women' Movement (Tevgera Jinên Azad, TJA) launched the campaign 'Women's struggle is everywhere' on 10 June.
The campaign continues with different activities demanding the end of war, isolation, violence and child abuse. TJA activist Figen Ekti spoke to ANF about the work within the framework of the campaign.
Ekti said that the campaign was supported by many segments of the society and added that it developed on 4 points. Reminding that there is a law about 'forgiveness' for women and child rapists and harassers waiting in parliament, Ekti said: "There is no forgiveness for these crimes in law, morality and conscience of the society. This is not forgiven in any belief, in any international law and we oppose these law and approach."
On the other hand, said Ekti, "we fight against the release of mercenaries, thieves, harassers, and perpetrators of violence. Harassment and rape culture is nothing new. When chaos and crisis emerged in Turkey from time to time they bring these issues to the agenda."
Ekti reminded that 40 years of women's struggle in Kurdistan has led to great achievements. "Important works have been carried out against harassment, rape and violence. Trainings were developed, legal works were carried out. An important struggle against oppression and persecution was made for women and children, and after that this struggle developed uninterruptedly"
Reacting to the oppression and persecution of the Turkish state against the women's movement, Ekti said that the pressure of the state has increased since 2015, and that the trustees imposed on the HDP-municipalities are a part of this policy.
"The government was afraid of the co-presidential system. Why? Because women form the balance of society and the system was afraid of it. Again, many women's institutions affiliated with municipalities were closed. Co-chairs were arrested."
Pointing out that the state continues the concept of oppression, assault, arrest of women politicians, Ekti said: "They want to arrest women politicians, move them away from the struggle and leave the areas of struggle empty. Therefore, we need to draw attention to this issue in the society and among all women first of all. Even though it is announced that this campaign will be between 10 June and 10 July, our struggle will always continue. We reiterate once again that the only solution to these strategic attacks is the third line."