TJA activist faces a prison sentence of up to 15 years
TJA activist Gülcihan Şimşek faces between 7,5 and 15 years in prison for alleged "membership in a terrorist organization".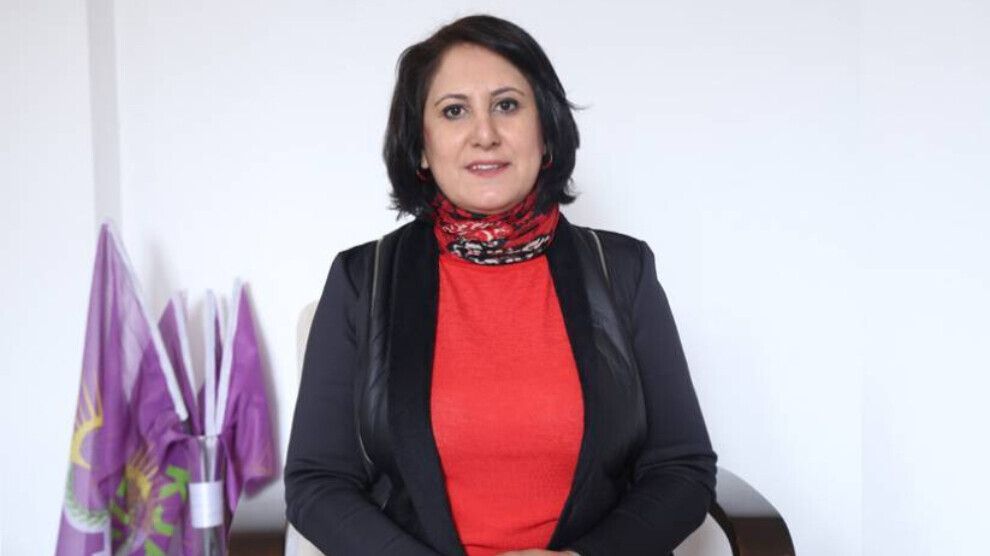 The third hearing of the case opened against Free Women's Movement (Tevgera Jinên Azad, TJA) activist Gülcihan Şimşek with the allegation of "being a member of a terrorist organization" was held at Diyarbakır 11th Heavy Penal Court on Monday. Şimşek, who was released after being arrested within the scope of the Rosa Women's Association investigation which still continues, was present at the hearing.
As the case file was finalized, the court board presented its opinion on the merits. Based on the statements of an anonymous witness, the prosecutor asserted that Şimşek took part in the upper structure of the KCK, participated in the meetings of the TUHAD-FED and the activities carried out within TJA.
The prosecutor demanded that Şimşek be sentenced to between 7,5 and 15 years in prison due to the continuity, diversity and intensity of her activities.
Şimşek, who made her defense in Kurdish, pleaded not guilty and requested acquittal.
After a short break, the court board adjourned the next hearing to 31 March 2021 for Şimşek and her lawyers to plead.