TJK-E calls on Kurds in Europe to take to the streets and protest Turkish attacks
The TJK-E said that Kurds in Europe will take to the streets with the slogan "Ji bo Welat" to protest the attacks carried out by the Turkish state.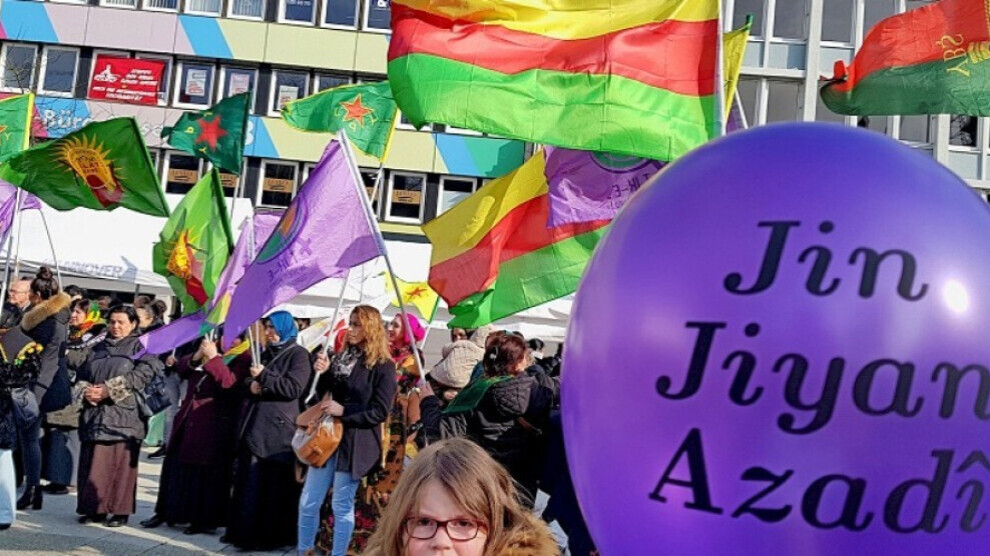 The European Kurdish Women's Movement (TJK-E) made a statement regarding the invasion attacks carried out by the Turkish state and the KDP against Medya Defense Areas.
Emphasizing that the Turkish state, the KDP and the Iraqi state's war to invade Kurdistan continues with a common goal, the statement said that these in fact are attacks on the peoples' hope for freedom and the women's revolution.
Pointing out that the "AKP and Erdogan dictatorship, with their neo-Ottoman policies", wanted to invade Rojava and Shengal and destroy the status of the Kurdish people in the region, the statement said: "These attacks are an operation to re-occupy Kurdistan. However, these fascist attacks will be frustrated by our people. Just as there was a great resistance against ISIS fascism, the same resistance will be against the AKP-Erdogan dictatorship. Turkish colonialism, together with its collaborators, will be defeated and thrown into the dustbin of history."
The Turkish state implements its enemy policies everywhere
The statement said: "The whole world witnessed the historical struggle carried out by the Kurdish people and the PKK against ISIS which was supported by the Turkish state in Shengal. This is the greatest struggle of will and freedom in history. The Turkish state implements its hostile policies towards the Kurdish people in every field, wherever there are Kurds, and does not hesitate to do this at the level of brutality. Therefore, Kurdish women and people will not remain silent about the attacks carried out by the fascist Turkish state. We will make our voice heard everywhere for the right to protect our existence and live freely. Just as the guerrilla and our people are fighting a great fight in Kurdistan, the Kurds in Europe will also take to the streets to resist and show their stance against the invaders in order to establish their free future.
As TJK-E, we state once again that we will never accept these attacks. Women living in Europe and Kurds will take to the streets under the slogan "Ji bo Welat". Let's take care of Shengal. Let's turn every place into a field of action to defend Kurdistan. Every action we take in this process is legitimate. On this basis, let's radicalize our actions. Let's stand against the genocidal policies of the Turkish state, protect our will and honour, and expand the struggle."