YJK-E calls on women to join march on 11 January in Paris
YJK-E called on people to join the march and rally organised in Paris on 11 January. "We call on all women to join the march and ask for the authors of the Paris massacre to be brought to justice."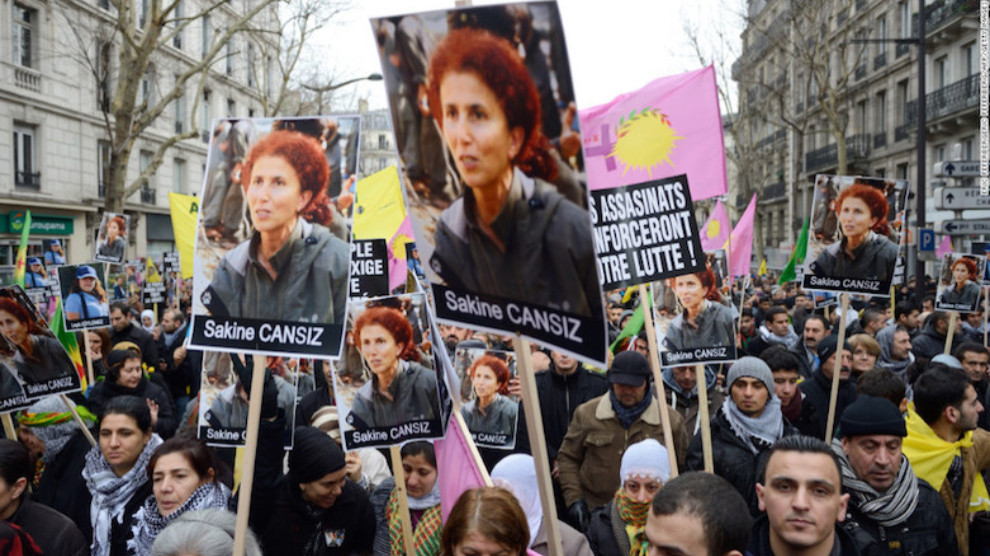 In a written statement, the Kurdish Women's Movement of Germany (YJK-E) said: "On 9 January 2013, our comrades Sakine Cansız, Fidan Doğan and Leyla Şaylemez were murdered in Paris. On the seventh anniversary of their murder, we commemorate these three leading women with love, respect and longing, and condemn the murderers and the protecting authorities who gave them the order."
The statement added: "Comrade Sakine Cansız represents the spirituality, emotions, resistance and hopes of all of us. Her life will always lead us. Her stance in Diyarbakir prison will continue to be a torch of resistance for us, and her committed life will continue to illuminate our lives.
Rojbin's sincere vivacious energy will guide us, Leyla's youthful enthusiasm will guarantee the victory of the women's freedom struggle."
The women organisation said: "We will be in Paris on Saturday, 11 January, to mark the anniversary of the murders of three leading revolutionary women, and we will once demand justice."