TJK-E condemns murder of Kurdish woman in Lavrio
TJK-E strongly condemned the murder of a Kurdish woman from Rojava in the city of Lavrio. The woman was killed in front of her children by her husband.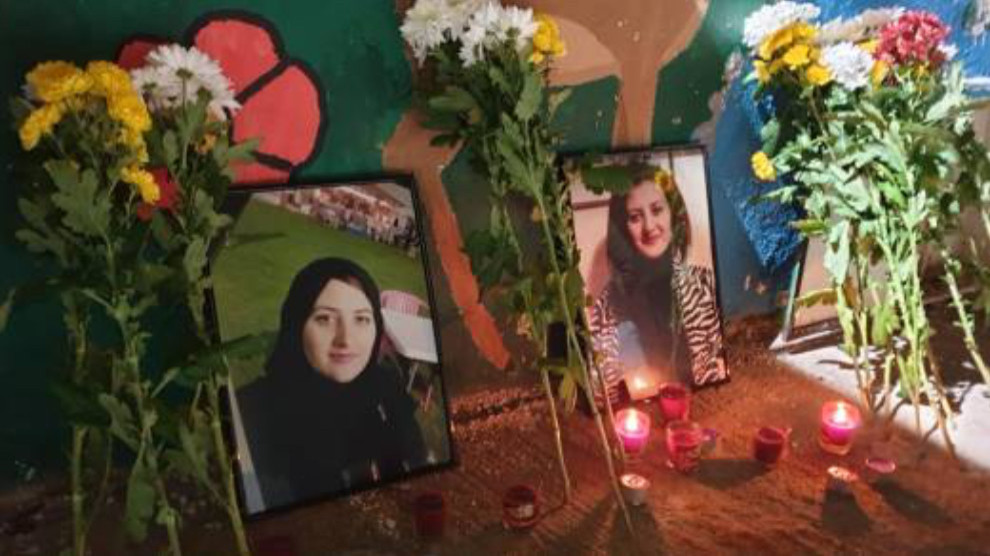 The Kurdish Women's Movement in Europe (TJK-E) issued a written statement saying: "Rojava woman Evin Ekrem Ali, 35, was forced to leave her house to flee the attacks and brutal regime established by ISIS. She arrived in Greece with her family. She was murdered by her husband in front of her children."
The murder took place on 29 January, at around 8 pm on the upper floor of the police station building in Lavrio, where refugees are housed.
Evin Ekrem Ali was stabbed by her husband Behzat Ali. The murder suspect who escaped after the killing was caught after three hours search by Kurdish refugees and the police.
Evin Ekrem Ali had 4 children and arrived in Lavrio two years ago.
The TJK-E statement said: "Today, violence against women represents the reaction of patriarchy which try to put an end to the struggle of women for freedom."
The statement added that violence against women is on the top of the agenda for women. 
The TJK-E added: "We call upon all the society, especially men and women, to say 'stop' to the killing of women and to raise their voices against the violence and massacre culture of male domination and State power."