Two more female journalists arrested in Iran
Female journalists Mehrnoosh Zarei Hanzaki and Saeedeh Shafiee have been arrested in Iran. Since the beginning of the women-led uprising in the country, at least 79 media workers have been imprisoned.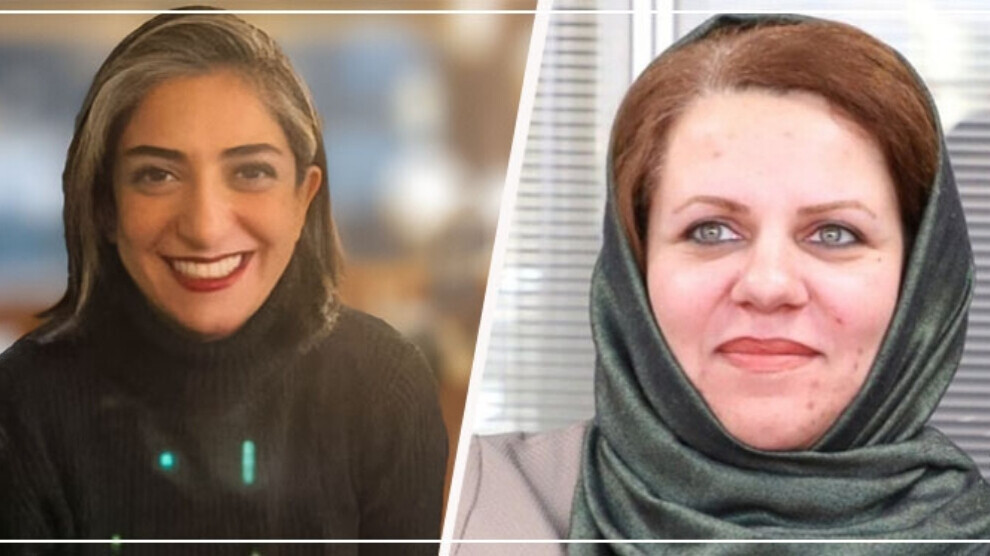 According to the Human Rights Activists News Agency (HRANA), writer and journalist Saeedeh Shafiee was arrested on January 22, 2023. Shafiee's husband, Hassan Homayoun, stated: "My wife was arrested at our home. We are deeply concerned about her health."
On the same day, another journalist, Mehrnoosh Zarei Hanzaki, was also arrested in Tehran and put in Evin prison.
According to data collected by HRANA, at least 79 journalists and media practitioners have been arrested since the beginning of nationwide protests on September 17.
According to the Committee to Protect Journalists (CPJ) in New York, more than 90 media workers were arrested in the country as part of the "Jin, Jiyan, Azadî" revolution. About half of the detainees have since been released on bail. The possibilities for reporting in the country are massively restricted; freedom of the press does not exist. In a ranking by the organisation Reporters Without Borders (RSF) on the situation of freedom of the press and information, Iran is ranked 178th out of a total of 180 countries.
The "Jin, Jiyan, Azadî" revolution was triggered by the death of Jina Mahsa Amini in September. The 22-year-old Kurdish woman died as a result of physical abuse under police custody in Tehran. Since then, tens of thousands have been demonstrating in the country against the authoritarian policies of the Islamist regime and demanding a change of system. The ruling clergy is taking brutal action against the revolutionary movement. The US-based human rights group HRANA estimates that at least 525 demonstrators have been killed by regime forces, including more than 70 children.