White headscarves mothers: Let's ensure the freedom of Öcalan
White headscarves mothers said that "now our struggle is to ensure the freedom of Abdullah Öcalan and honorable peace."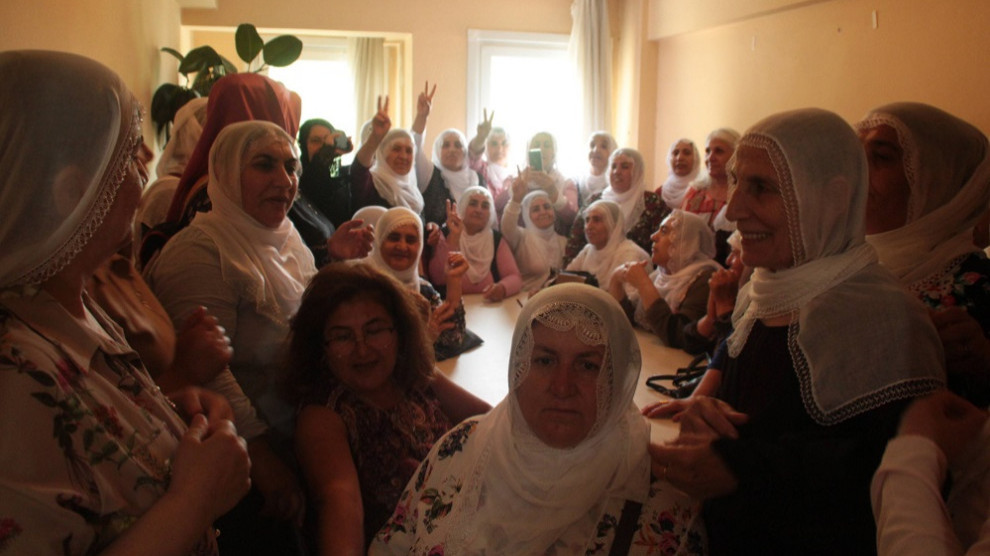 White headscarves mothers living in Istanbul met in Fatih at the premises of the Mothers Assembly. 
The event was organised to get the mothers together and increase solidarity among themselves. 
The mothers thanked the journalists who had followed them during the hunger strike and death fast resistance covering the actions they promoted. 
Speaking on behalf of the White headscarves mothers, Bedia Gökyüz said: "With this event we wanted to come together as mothers who supported the hunger strike resistance and be together."
Gökyüz added that thanks to the mothers who supported the hunger strikers success could be achieved. "The aim of the hunger strike carried out by our sons and daughters was to break the isolation imposed on Kurdish People's Leader Abdullah Öcalan. We have contributed to break this isolation, albeit in part, with the resistance we have promoted in the streets and in front of the prisons. Now, the real aim is to liberate Öcalan and ensure an honorable peace."