Women activists insulted and threatened in police custody in Amed
22 women detained in Amed (Diyarbakir) have been kept in police headquarters for 3 days. Reports say that the women were insulted and threatened in custody.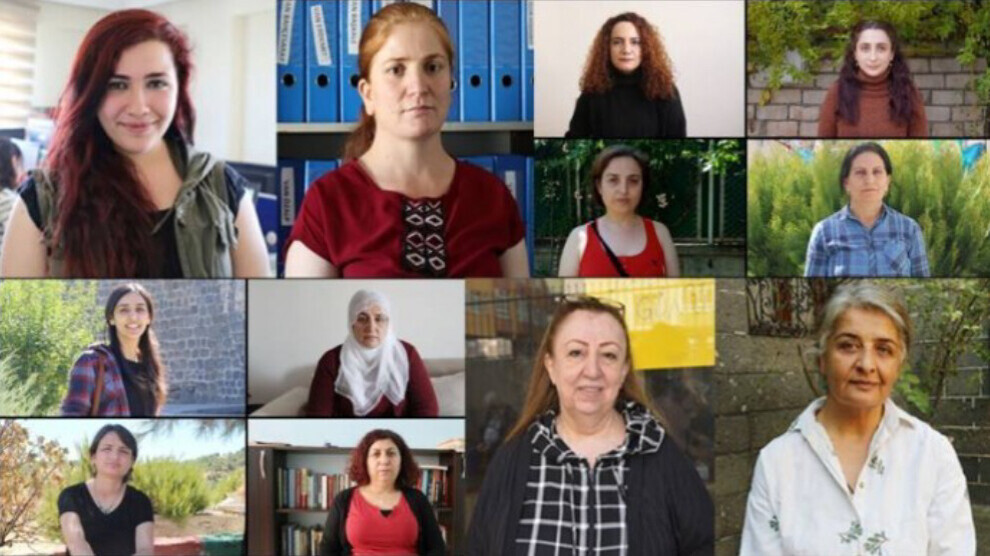 Police issued an arrest warrant for 33 activists from women's organizations and political parties within the scope of an investigation carried out by the Diyarbakır Chief Public Prosecutor's Office.
Police raided the Rosa Women's Association and detained 22 on April 5. The women activists have been held in Diyarbakır Police Headquarters for 3 days. No information about the investigation could be obtained due to the confidentiality order on the file.
It is reported that the women were mistreated yesterday evening. When one of them became sick and asked for medical assistance, police officers did not open the doors.
As the women hit the doors to protest this situation, female and male police officers started to mistreat the women.
Özüm Vurgun, the lawyer of the detained women, said that no legal action has been taken despite their complaints.
Vurgun stated that as the Association of Lawyers for Freedom (ÖHD), they will file a criminal complaint about the ill-treatment. He stated that the women were in good health.
The names of the women who were detained within the scope of the investigation and have been kept at police headquarters in Diyarbakir for 3 days are as follows:
TJA activists Zelal Bilgin, Emine Kaya, Nalan Gözen and Sevim Biçici, Çınar Municipality Co-mayor Necla Tamriş, DBP (Democratic Regions Party) Central Executive Board member Zeynep Üren, DBP Provincial Co-chair Seval Gülmez, HDP Diyarbakır Deputy Remziye Tosun's press adviser Gurbet Özel, Jinnews reporter Beritan Canözer, Peace Mothers Initiative member Nezahat Teke, Diyarbakır Women's Academy member Figen Aras, HDP Kayapınar former co-chair Besile Narin, Diyarbakır Metropolitan Municipality Council members Bahar Karakaş Uluğ, Şehriban Zoğurli, Ruken Bekalp, MED-DER Co-Chair Şilan Elmaskan, Socialist Women's Assemblies (SKM) member Satiye Ok and Nurşen Akbal, Ayşan Kanuş Zengin, Zeynep Aykat, Leyla Akgül and Nesibe whose surname could not be learned.