Women's arts and crafts exhibited in Qamishlo
The Kevana Zêrin Movement organised the exhibition getting together women from all Northern Syria.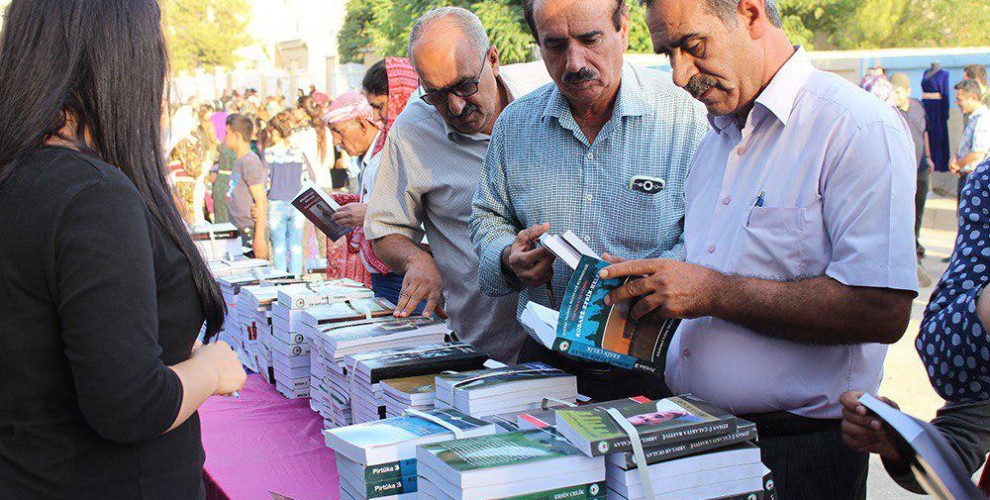 A special exhibition is taking place in Qamishlo and will end on Tuesday. 
Put together by the Northern Syria Kevana Zêrin Movement with the slogan "With women's art and skills to build a free life and an equal society" the exhibition offers handicrafts, painting and books stands.
The opening of the exhibition saw speeches by members of Kevana Zêrin, as well as the performance of Martyr Sarya folk band from Botan region and Nujin music band from the Dicle Culture and Art Center.
The participant groups exhibited handmade works, as well as paintings. The groups performed traditional songs and halay (dance) of the region. Visitors could also enjoyed local dishes served at the various stands.
The opening speech was delivered by Gulistan Osman, a member of Kongreya Star. Osman greeted all artists and underlined the importance of artistic work carried out as part of the Rojava Revolution in all fields of life: political, social, military and artistic.
Osman said that many women's institutions from all regions of Rojava and Northern Syria have participated to the exhibition.  After their conversation the participant groups presented their work.
Monday, the first day of the exhibition, ended with the screening of the documentary "Free Woman".