Women Camp in Southern France
Members of the Kurdish women's council and commune are gathering at a camp in southern France called "Kurdish women organized in the philosophy of freedom."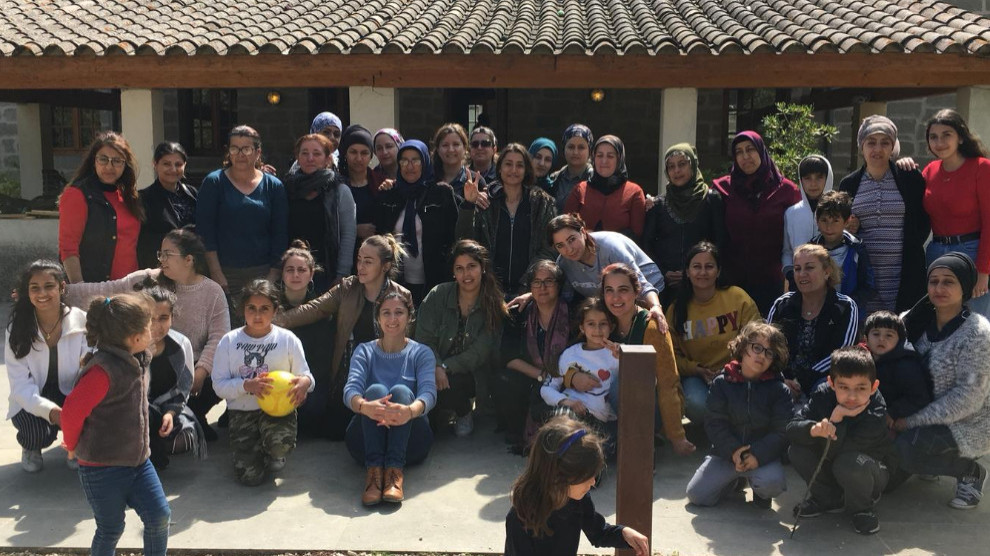 Arin Mirkan Women's Assembly in Marseille, Montpeiller Women's Commune, Draguignan Women's Commune, Toulouse Women's Commission, and the Women's Commune of Bordeaux, held a camp in St. Maximin, France, between 11 and 14 April. 
Jineoloji and freedom struggle 
On the first day of the camp, women were given education in two subjects, jineoloji and history of Kurdish Freedom Struggle. On the second day, workshops were organized to talk about 'Free life', 'Democratization of the family'. On the third day, discussions were held on the topics of the Women Confederal System, the Assembly and Communes, and the Organized Will of Women.
The participants to the camp said that the discussions were very interesting and arose great curiosity. "We have learned new things in the camp, and held group discussions with friends from the world, we learned from each other a lot", said women.
The participants added that the camp was not only a theoretical experience, but also a model for communal life.
While women were conducting discussions on various topics, children between the ages of 5 and 17 had both fun and learning. 
For 3 days, children playing with nature played games such as football, table tennis. Painting competitions were organized. The children drew pictures of Kurdish leader Abdullah Öcalan, as well as of Kurdish activists on hunger strike.
Camp organised every year
Every year, in spring, women organize camps with their children in southern France. Women who spend a year in the councils and communes seeking solutions to the social problems of women share their experiences with other women.