Women establish food cooperative in Raqqa
Women from Raqqa have established food cooperative al-Fardos to provide food to those in need.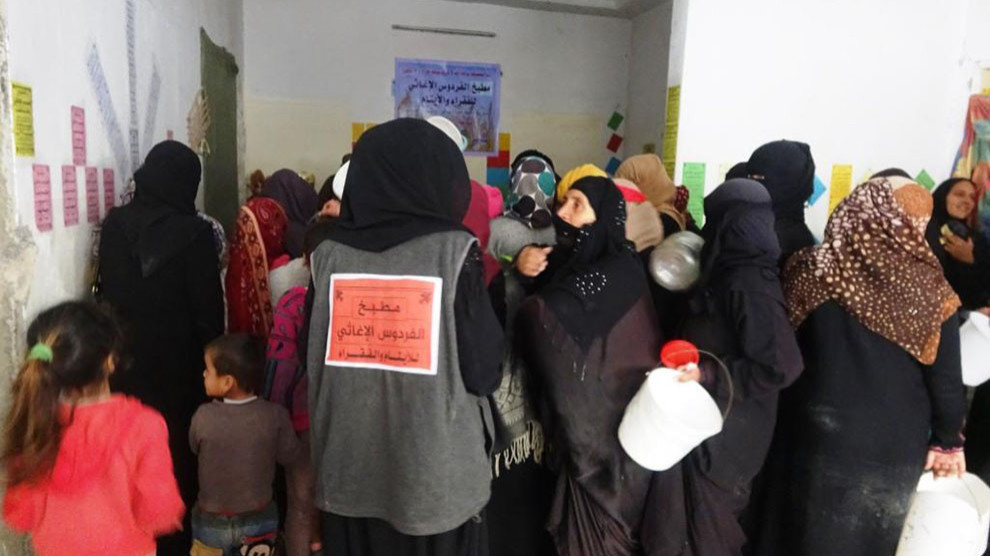 A group of women founded the al-Fardos Cooperative to care for the needy in Raqqa. The cooperative is open especially at mealtimes and gives the needy the opportunity to eat for free. The women have been working on the project in the neighborhood of al-Fardo in the war-torn city for five months.
At the core of the cooperative's team are five women who work as volunteers and distribute food every day. The women start at 9:00 am and work until 3:00 pm, supplying for between 200 and 250 families daily. The food is distributed according to the size of the family, with priority given to caring for the children.
One of the employees of the cooperative is Zehra al-Dschasim. She says they are helping the children who have lost their families because of the ISIS as well as the other needy. She states that about 200 families are being cared for at the moment but much more help is needed. Therefore, she calls on the aid organizations for support.