Women Festival in Kobanê kicks off Rojava Revolution celebrations
Celebrations for the anniversary of the 19 July Rojava Revolution have started in Kobanê.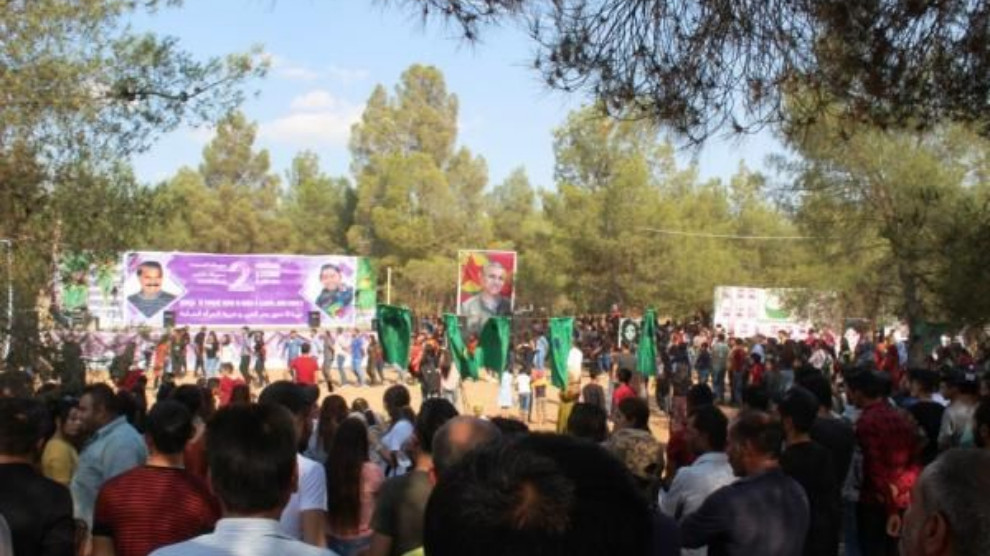 Kobanê Young Women's Union organized the Martyr Stêrvan Festival with the participation of hundreds of people from Manbij and Euphrates region.
The festival, which was held in the green area to the west of Kobanê, started with speeches.
Almaz Romî, Kongreya Star executive, celebrated the anniversary of the 19 July Rojava Revolution and called for the strengthening of women's organization.
YPJ Commander Mizgîn Kobanê stated that the 19 July Rojava Revolution was led by women and that the struggle would continue until the freedom of all women is achieved.
After the speeches, Koma Kevana Zêrîn and Koma Şehit Viyan Peyman took the stage. The festival also featured local traditional dresses of Kurdish, Arab and Circassian people.
At the festival, local dishes were offered to the participants and a women's football tournament was organized.