Women from 35 cities gathered in Berlin
Women from 35 different cities have gathered in the German capital of Berlin, organizing panels and workshops. The women called for worldwide support for Leyla Guven.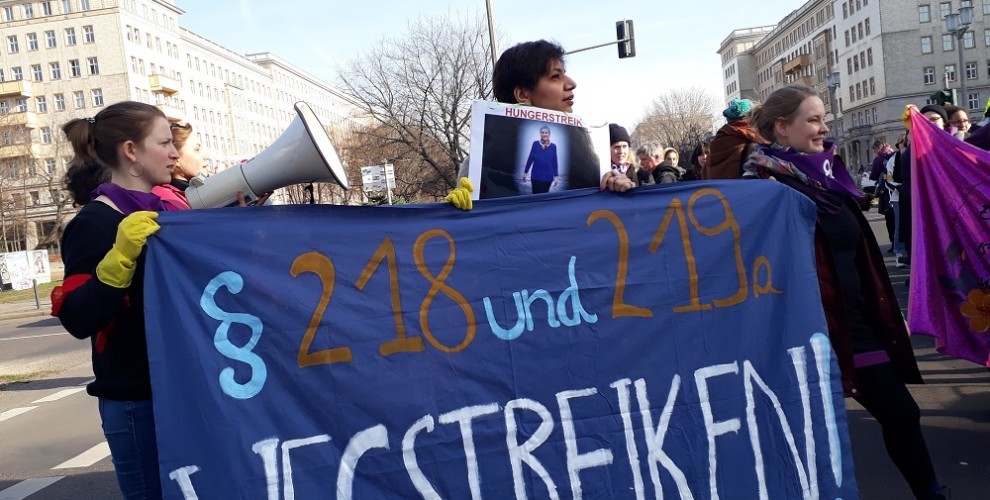 Nearly 300 women from local groups of 35 cities gathered this weekend in Berlin to establish the second women's network throughout Germany and organize feminist strikes. The meeting started with a presentation on the following subject: "What are the methods of strike? To learn from experiences of others." Representatives Ligia NiunaMenos from Argentine, Silvia NounadiMeno from Italy, women's strike activists from Poland, Marta and Gisele Notz who participated in 1994 strike spoke of their experiences.
Solidarity with Leyla Guven
A range of other subjects, including the women's struggle in Iran, hijab, and imperialism were discussed in the forum. Kurdish activist Sozdar Koçer addressed the Kurdish women's struggle and stated that Kurdish women living in Germany will also participate in the strike. "Leyla Guven is on an indefinite hunger strike for more than 100 days, her demands are the removal of Mr. Ocalan's isolation and re-initiation of a dialogue. Therefore we urge all women's organizations to support this resistance.
A variety of topics were discussed in the meeting, including the foundation of an international women's network, its media and press wing, anti-Islamic racism, and common demands of the women.
At the end of the meeting, the women carried out a small action in the Karl-Marx-Alle St. in Berlin where they briefly blocked the traffic. The women also raised posters in support of Leyla Guven.
Further details on this program can be found at the link below: