Women in Aleppo rally to demand "Freedom for Öcalan"
Kurds and their friends continue their actions around the world to demand the freedom of Kurdish leader Abdullah Öcalan who is subjected to aggravated isolation in Imrali Prison and has not been heard from for two years.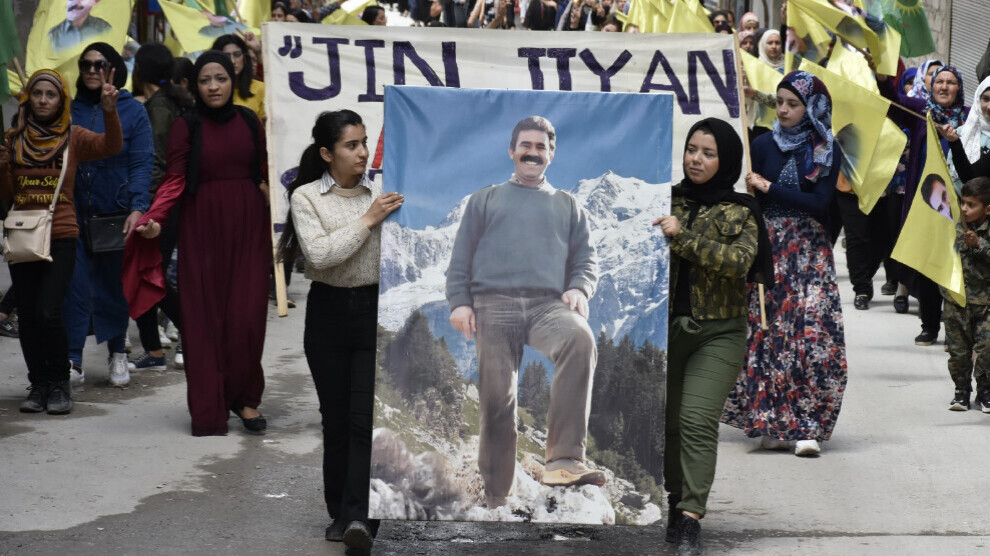 Öcalan has been held as a political hostage on the prison island of Imrali, most of the time under conditions of total isolation, since his arrest and deportation to Turkey as a result of an international conspiracy on 15 February 1999.
Kurds and their friends are going into action all around the world to demand the lifting of Abdullah Öcalan's incommunicado detention and the resumption of peace negotiations and conditions for the Kurdish leader in which he can live and work freely in order to contribute to the solution of the Kurdish question.
Women took to the streets in the Sheikh Maqsoud neighborhood of Aleppo on Saturday to demand freedom for Öcalan.
Speaking during the demonstration organized by the Union of Young Women, Nadiya Yûsif, spokesperson of the union, stated that women organized, got to know themselves and made achievements under the umbrella of the slogan "Jin, Jiyan, Azadî" (Woman, Life, Freedom), generated by Öcalan.
Nadiya Yûsif vowed that they would continue their struggle, following in the footsteps of Öcalan until the freedom of women and society is achieved.