Women in Giessen held action in solidarity with hunger strikers
The Berchem Women's Council in Giessen promoted an action in solidarity with the hunger strikers.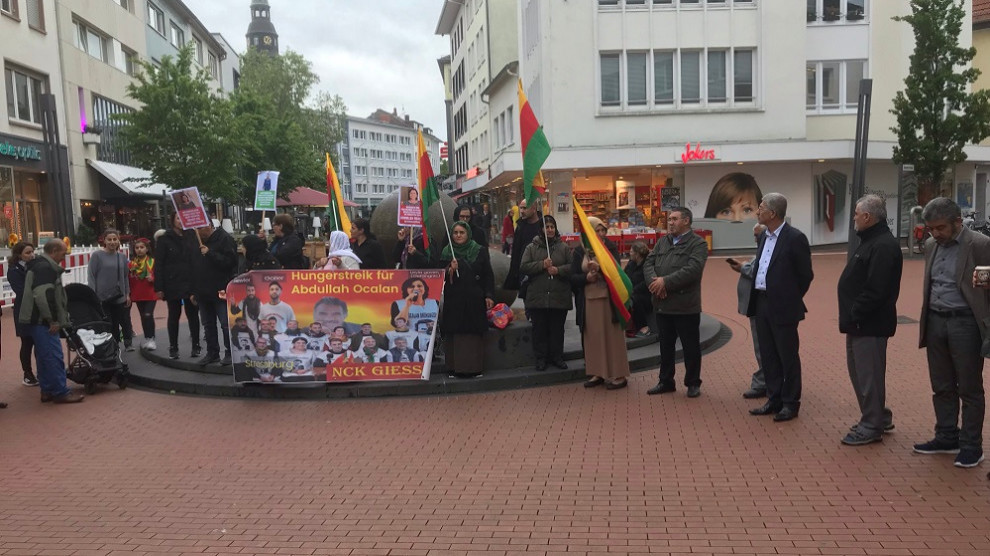 In the town of Giessen in Germany, a 'Tuesday action c was organized with the call of the the Kurdish Women's Union (YJK-E) organised an action in the German city of Giessen to support the hunger strike resistance led by Leyla Güven to break the isolation of Kurdish People's Leader Abdullah Öcalan.
The action organized by the Berchem Women's Council in Kugelbrunnen was attended by Kurds living in Giessen and surrounding areas.
Activists chanted slogans and wrote the number 7,000 with lit candles to remind the 7,000 prisoners on hunger strike.