Women prisoners wrote to mothers in front of Gebze jail
The women prisoners in Gebze Prison, who are continuing their hunger strike demanding the end of isolation, wrote a letter to the mothers who resist in front of the jail to mark Mother's Day.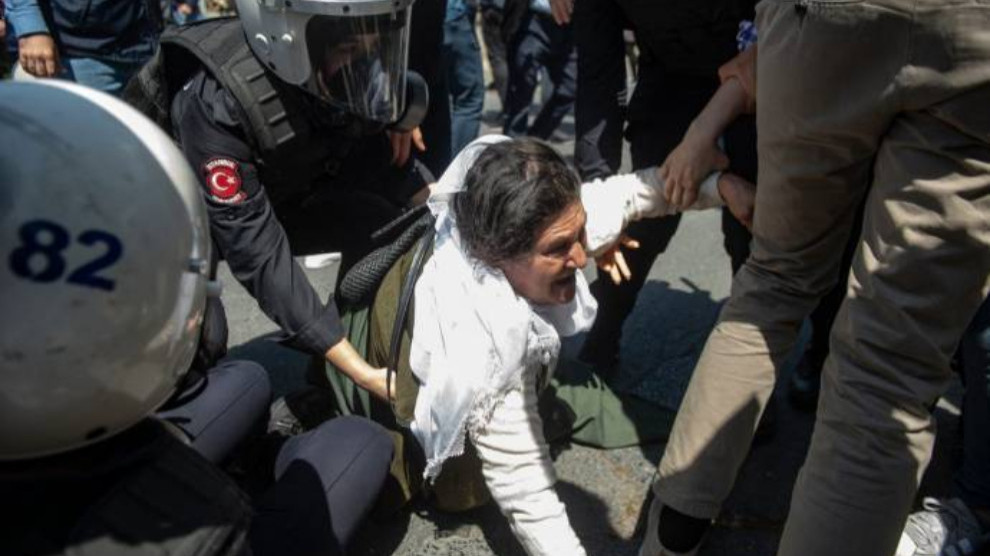 The hunger strike resistance demanding the end of isolation against Kurdish People's Leader Abdullah Öcalan, continue in prison and outside. The resistance led by HDP Hakkari MP Leyla Güven has spread to all prisons on 1 March. 
Women prisoners on hunger strike in Gebze wrote a letter to the mothers to mark Mother's Day. The mothers have been organising a solidarity and support sit-in every day in front of the prison despite the continuous police harassment. 
The prisoners wrote: "Resisting mothers… You are the biggest of our values. All values ​​and beauties of humanity grow in your heart. Mother is the foundation of being, mother is honor, mother is country. Therefore, mothers are always subjected to inhumane attacks. The fascist AKP-MPH government is attacking the leadership and attacking the will and dignity of the Kurdish people."
The letter continued: "Dear mothers, we are not fighting for death, but for a life in dignity and meaningful. We are followers of Mazlum, Kemal and Sara. We will win! That's why we're not alone, we are millions. You're with us. You are not only our mothers, but also our comrades in the struggle for liberation, you are the defenders of rights and dignity."
The letters ended with the following remarks: "In our 40-year struggle, you have always been by us. We take power and morale from you. You have been standing in front of the doors for a month to protest fascism. You have been exposed to brutal attacks, but you have not given up your honorable resistance. You have echoed our voice to the world through your resistance. We will win together. On behalf of the prisoners we salute Mother's Day with the enthusiasm of the resistance and certain that we will win. We kiss your working hands."