Women solve all their issues in their own assemblies
Rimele Women's Assembly produces solutions to all issues women in the neighborhood have and enables the women to build a future with their efforts in various areas.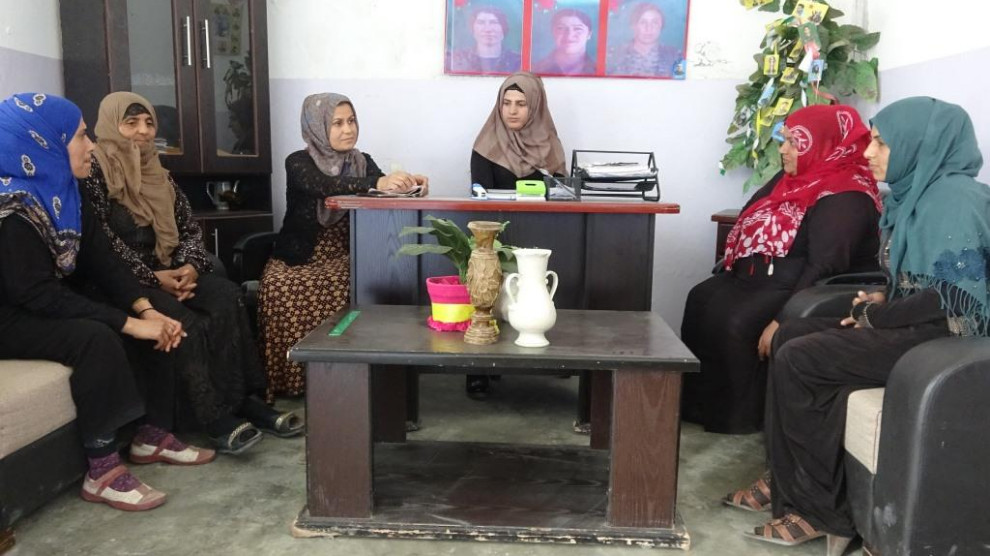 The Rimele Women's Assembly was founded on March 1, 2018 in the Rimele neighborhood of Raqqa, and it is the second women's assembly in the city.
The assembly takes in appeals from dozens of women and resolves their problems. The assembly also works to have women achieve their rights, freedom, justice and equality.
The assembly has 5 committees, reconciliation, education, economy, general relations and archives, where 15 women work actively.
APPEALS OF 300 WOMEN RESOLVED
The Rimele Women's Assembly has resolved 300 appeals by women within the course of 1.5 years. Most of these issues were caused by the effects of the patriarchal ISIS mindset.
The busiest committee in the assembly is the reconciliation committee, who have resolved 300 appeals regarding mostly to divorces and children. The committee has also shown that these issues can be resolved without going to court.
The assembly has also taken on the role to resolve the women's financial issues as well. With the 18 communes in the assembly, women can solve their financial issues without depending on anybody else.
Women's Assembly Member Madlen Mater said they founded the assembly with 3 women and that they faced many obstacles along the way: "At first, women didn't want to be part of these efforts.
We worked in constant communication with women and with the training terms, we tried to get rid of the ISIS mentality." Madlen said the women advanced in their thinking with the projects developed and that they also benefited financially.
Madlen said they created jobs for 40 women with the knitting course they ran and that the agriculture and bakery projects they prepared will help advance the women further.
Madlen said they will get better with support from the Raqqa Civilian Council Women's Committee and added, "We will thus be able to implement several of our projects."