Women took to the streets for hunger strikers in Frankfurt
Women protested in Frankfurt in solidarity with hunger strikes.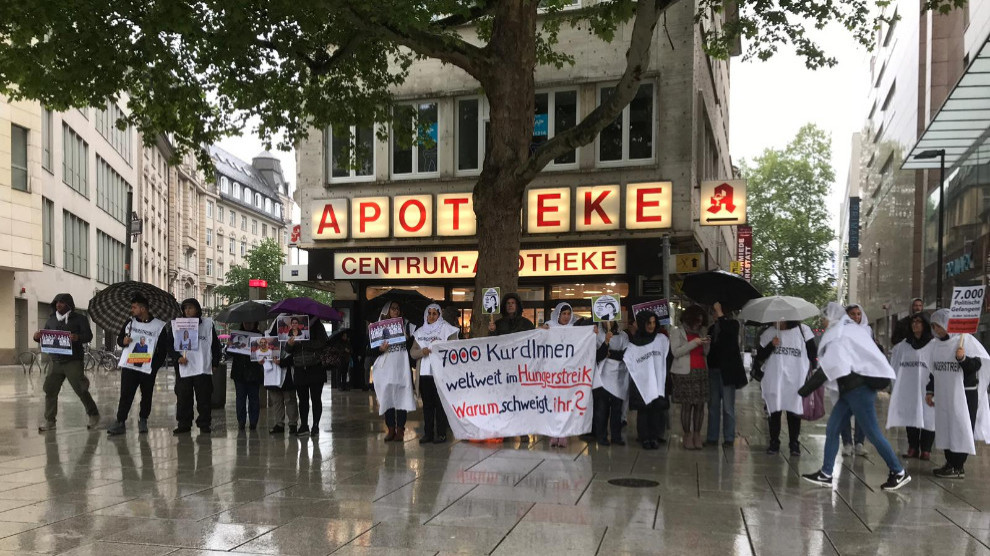 Members of the Kurdish Women's Council and women from German left staged a demonstration in front of the Rundschau Frankfurt Daily to call attention to the massive hunger strike campaign demanding the end of the isolation imposed on Kurdish People's Leader Abdullah Öcalan.
A group of demonstrators entered the offices of the German newspaper and told about the goal of the over seven thousand people on an indefinite hunger strike in Turkey, Kurdistan, Europe and beyond.
Women joining the protest handed out flyers about the hunger strike actions and unfurled a banner that read "Why are you silent?"
Women then staged a demonstration wearing white head scarves in the busiest Zeil area and called for support from all democratic circles.