Women will continue to speak out!
Violence and repression against women in Kurdistan and Turkey continues to increase. Rosa Women's Association, which carries out women's studies in North Kurdistan, is also an institution that is subject to these pressures.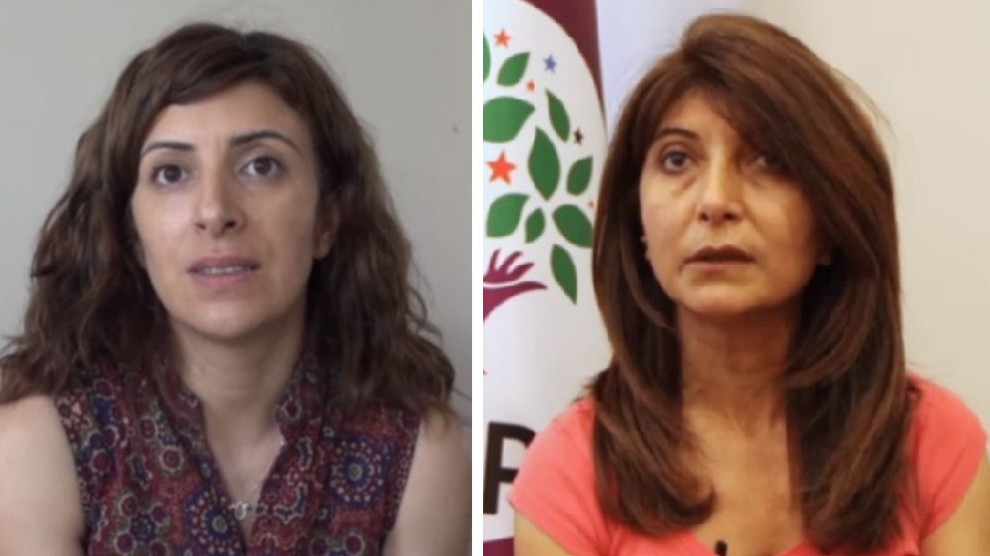 Many members of the association were detained and arrested in the past few weeks. Tevgera Jinên Azad (TJA) activist Sevil Rojbin Çetin was arrested after being tortured by police using dogs in her own house. Again, as a result of political genocide operations, the Democratic Society Congress (DTK) premises were raided.
Ruken Ergüneş from Rosa Women's Association and Beser Çelik, HDP Istanbul Provincial Women's Council Spokesperson, spoke to ANF about the pressures faced by women.
Reminding that a large number of women's institutions were closed as a result of the hatred against women after the "coup attempt" in 2016, Ergüneş said: "Various feasibility studies were carried out in the neighbourhoods, villages and many other places. The number of women's shelters had increased, and women began to solve their own problems."
Ergüneş added: "All these centres were closed by Decree Law a while after the failed coup. Women were left to deal with their own problems at home. The public space, which is a collective space where people come together and produce something together, is seen as a threat. This public space created a fear in the system."
Ergüneş continued: "This mentality has illegalized the work of an association where women have created their own agendas since the day it was opened. All of our work is registered and legal. They tried to create the perception that the association, which became so well known in a short time, and able to do so much for women exposed to violence, is not just an association. But the reality is that we work with women."
And this is precisely what the AKP government couldn't stand.
HDP Istanbul Provincial Women's Council spokesperson, Beser Çelik, said that the government attacked Kurdish women's institutions and women's will at a time there is an economic and health crisis to deal with because of the coronavirus pandemic.
Stressing that the AKP is uncomfortable with the organization of women and for this is attacking women constantly, Çelik added: "They are ignoring the will of the Kurds, appointing trustees. Look at the historical process! They always turned their violence against our women friends."
Noting that the laws targeting women came out during the pandemic process, Çelik said: "They have released a number of men accused of killing women and they have legitimized child abuse. Especially the appointment of trustees, the raids against Rosa Women's Association, the closure of women's institutions, and their orientation towards Kurdish women show the mentality of this government. Even in the pandemic process, women are targeted. In fact, more women were detained, and Rojbin Çetin was tortured."