Xelef: Women organise themselves in all fields of life on the basis of Öcalan's philosophy
Stating women have made significant progress on the basis of leader Öcalan's philosophy, Sewsen Xelef pointed out that important projects have been carried out in the fields of education, organising and economy.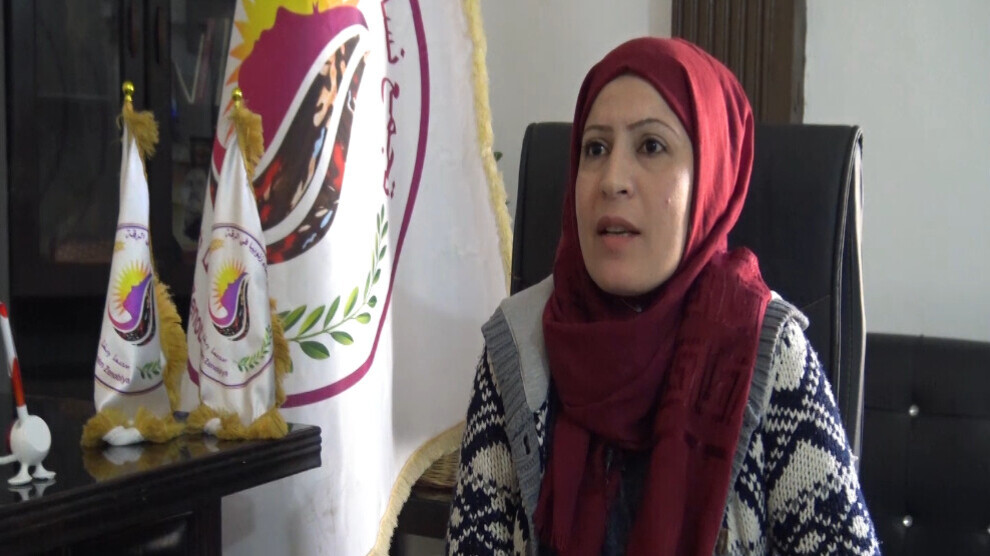 Women from Tabqa, Raqqa, Deir ez-Zor and Manbij, the most affected places by ISIS occupation and attacks, carried out their first work in the field of women's organisations and associations after liberation. In this context, Zenobiya Women's Community was established on June 1, 2021. The community, organised in the target regions of Tabqa, Raqqa, Deir ez-Zor and Manbij, managed to reach a significant number of women.
Speaking to ANF, Zenobiya Women's Community spokesperson Sewsen Xelef said women organise themselves on the basis of Kurdish people's leader Abdullah Öcalan's philosophy in every field of life, adding they will get stronger this year.

Sewsen Xelef said, "Zenobiya has been founded on the basis of committees. One of these committees is the Peace Committee. Its task is to solve the problems of women living in the region. As to education needs, there is the Education Committee which was founded on the basis of improving women's organisation, meeting the demand by closed-education, workshops and meetings. There are also the Archive and Press Committees. On the other hand, the Health Committee ensures health education for the women in the region. The Economy Committee operates on the basis of both organising women in terms of economy and helping women who experience financial difficulties."
WOMEN ARE STRONGER
Xelef remarked that most of the projects carried out during the year 2022 aimed at women's self-education, self-organisation and economic empowerment. She continued, "Especially for women to empower themselves economically, we carried out activities to provide financial support for women in need, for the spouses of martyrs and those who have to take care of their children alone. We planned some projects promoting agriculture and husbandry. Many women participated in these projects and made a gain. A lot of women's sections and administrations have been established in various regions to solve the problem women are experiencing, to prevent violence and to save them from oppression. We reached women subjected to violence and injustice and did whatever was needed. Efforts were made to reach the women in the houses, both to organize and to train them. We can say that this mentality and violence has decreased considerably after the establishment of women's institutions in society."
REACHING MORE WOMEN
After the establishment of Zenobiya Women's Community, important progress has been achieved in terms of consolidating the idea of Democratic Nation in society and strengthening the belief that women and men can work stronger together, Xelef said, adding, "Of course, the main reason why this idea emerged and gained public acceptance is the great influence of the women's struggle which developed on the basis of leader Öcalan's philosophy and ideas. A ground has been established on this basis, and our work to this end continues until today. On the basis of Leader Abdullah Öcalan's philosophy, women organized themselves in every field. Finally, on the basis of the 2022 evaluation meeting, projects and plans for 2023 were prepared and targets were determined. The most important one of these projections is to reach more women in 2023 and to take the women's struggle to a much higher level within the philosophy of Leader Abdullah Öcalan."