Yazidi women called to be in the squares on 3 August
The German Federation of Women's Assemblies declared 3 August, the 5th anniversary of the genocide against the Yazidi in Shengal carried out by ISIS, as the day of action and called everyone to the squares against Feminicide.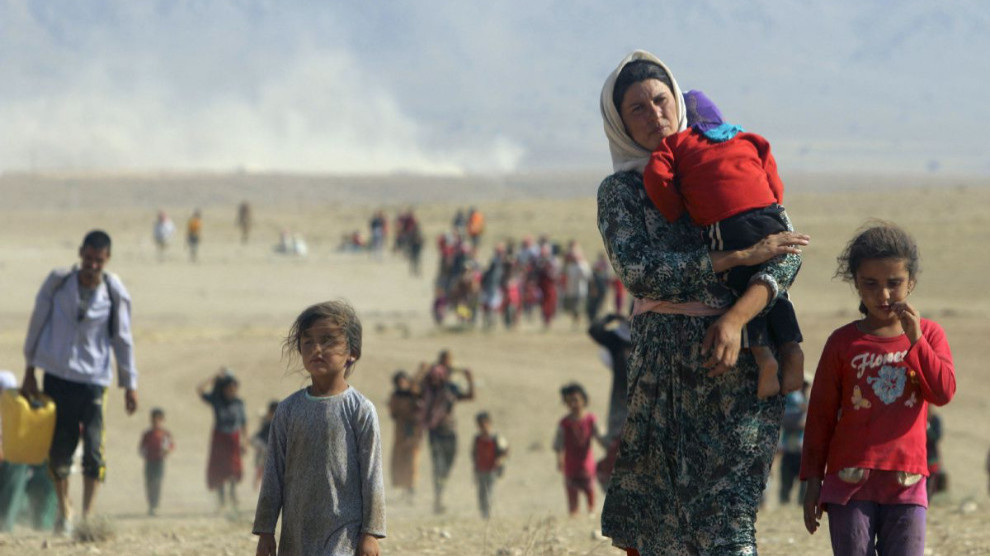 On 3 August 2014, ISIS mercenaries attacked the city of Shengal in southern Kurdistan, killing thousands of children, women and civilian people.
Thousands of Yazidi women were kidnapped by mercenaries, reduced to sexual slave, and many others were subjected to torture and executions.
Faced with one of the most terrible genocides of the 21st century, tens of thousands of Yazidi were rescued by the corridor opened by YPG - YPJ fighters and HPG guerrillas.
To mark the 5th year of these attacks which amount to genocide, the German Federation of Women's Assemblies declared 3 August as the day of action against feminicide.
The call is directed especially to women to organise activities and actions on that day, remembering Shengal.
Under the leadership of the Federation on 3 August at 11 o'clock in Shengal and around the world there will be a minute silence for the women kidnapped by ISIS mercenaries.
In their call the Women's Assemblies Federation and civil society organisations said the actions will demand an end to the tragedy of Yazidi women and to feminicide.