YJŞ forces rescue another family from ISIS in Raqqa
Shengal's Women's Defense Units YJŞ who have been involved in the operation to liberate Raqqa rescued another family from ISIS gangs.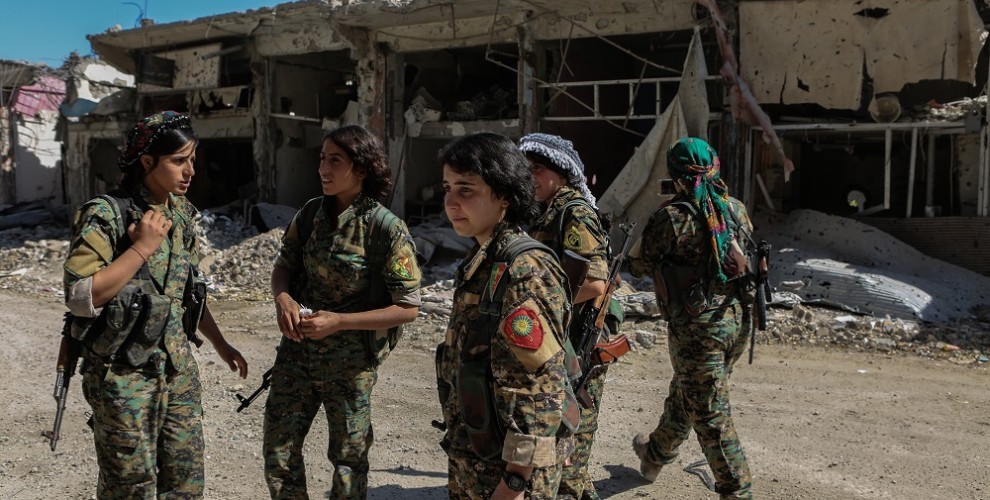 Clashes that increased in intensity since last night in Raqqa continued uninterrupted today.
ISIS gangs suffered heavy losses in clashes and continued to use civilians as human shields. YJŞ forces started their attack in the early morning hours and after intense clashes today, rescued a four-person family from the gangs. YJŞ forces transferred the family to a safe area after providing humanitarian aid in situ.
YJŞ forces stated that they will continue their actions uninterrupted until the last civilian is rescued from gangs.
"TO AVENGE WOMEN"
The Shengal's Women's Units (YJŞ) was founded after the most recent genocide in Shengal and has been in the frontlines since the beginning of the Raqqa operation. YJŞ forces avoid casualties despite intense clashes and are seen to be fighting with high morale.
The female fighters say their goal is to avenge women in all areas ISIS is present, and that they came to Raqqa for the enslaved Êzidî women.
The fighters point out that the Raqqa operation is drawing to a close and add: "If necessary, we are prepared to go to Deir ez-Zor and fight the gangs there after Raqqa."