YJŞ marks International Women's Day: "We will expand our organization"
The Shengal Women's Units said in a statement marking 8 March, International Women's Day, that "We will stand together against all forms of violence and expand our organization."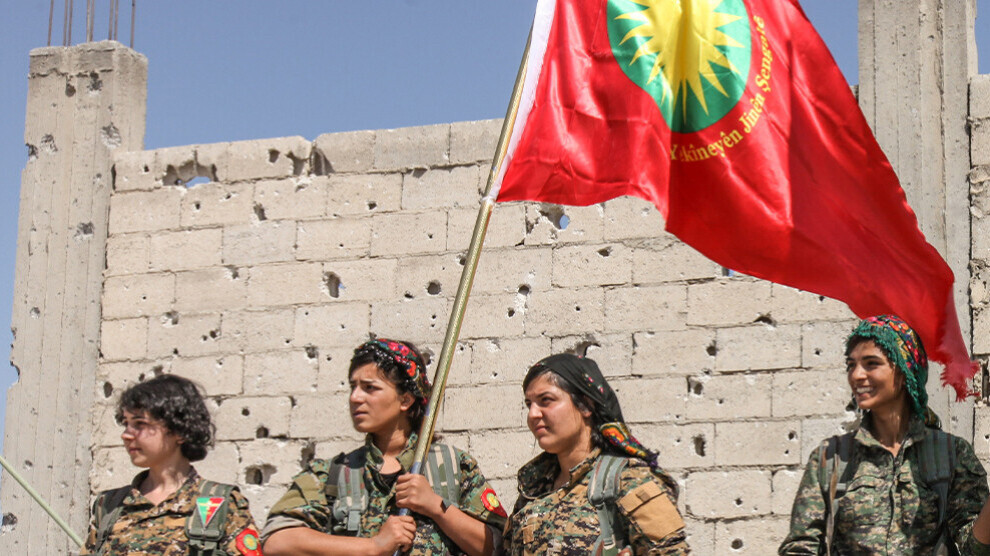 The Shengal Women's Units (YJŞ) congratulated all its comrades, female guerrillas, Yazidi, Kurdish, Arab, Shiite and Assyrian women and women all over the world on the occasion of 8 March.
In a written statement marking International Women's Day, YJŞ said: "Violence against women has increased unprecedentedly in recent years. The struggle of women against this mentality will be the main pillar of women's revolution. Welcoming 8 March under the current conditions is very meaningful for us women, as much as it is difficult."
The statement continued: "The steps taken for women's revolution under the leadership of women and the campaign 'We march to women's revolution with 'Jin, Jiyan, Azadi' are of great importance to us. Women protect their rights through self-defence. They resist all forms of violence, the sexist mentality and the sovereign states.
We, Yazidi women, have experienced many pains and challenges. Not only have our comrades and brothers Pîr Çeko, Agir Cefri and Şêrzad Shemo been martyred recently, but also many of our citizens have lost their lives in earthquakes. We therefore welcome this day with great sadness.
However, as we recognize its meaning, 8 March will be an oath of vengeance and anger of resistance rather than a celebration for us. The endeavors of all our martyrs will be a spark of freedom for us. We will march on this path with commitment, will and courage.
As the YJŞ and Yazidi women, we vow to enhance the campaign 'We march to women's revolution with 'Jin, Jiyan, Azadi!'. Our struggle will ensure freedom and a free life with Leader Öcalan. We will stand together against all forms of violence and expand our organization through our struggle and the self-defence awareness of all women."