Young woman abducted by Turkey's mercenaries found dead
The Turkish army and allied jihadist proxies continue committing crimes against humanity amidst a worldwide silence legitimizing their occupation operation in North-East Syria in violation of international law.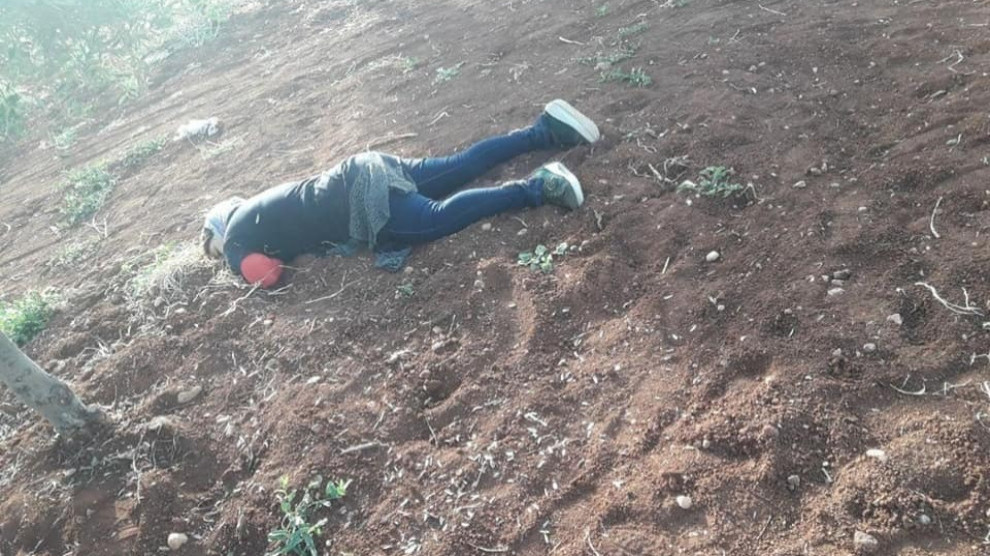 16 years old Malak Nabih Khalil was kidnapped by the Sultan Murad Brigade mercenaries on May 23. The Islamist group is an ally of NATO partner Turkey and belongs to the so-called "Syrian National Army" (SNA), which is involved in the occupation of northern Syria in violation of international law.
According to the reports, the woman was abducted from the village of Derwish in Afrin's Shera district two weeks ago. Her lifeless body has been found near the village of Firiziya in Azaz region today.
The militias of Turkey's proxy invasion troops have de facto divided Afrin into geographical zones of influence and continue to commit war crimes and crimes against humanity that are ignored by the international community. It was only at the end of May that it became known that Kurdish and Yazidi women from Afrin are being tortured in an internment camp run by the militia "Furqat al-Hamza". Women's organizations from Syria then published an appeal in which they demanded immediate action against the occupation of Afrin and the punishment of the war crimes.
The Autonomous Administration of North and East Syria and the Movement for a Democratic Society (TEV-DEM) also pointed out the torture of women in captivity in occupied Afrin and called for intervention by the international community.