Young women from Afrin rally against isolation of Öcalan
Women from Afrin staged a demonstration in the Shehba Canton in protest at the isolation of Kurdish leader Abdullah Öcalan.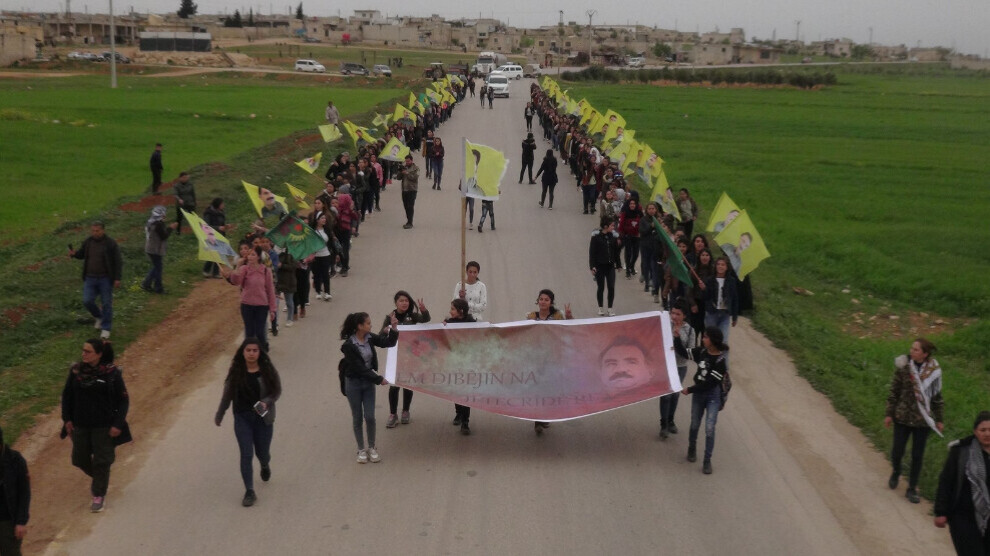 Afrin Young Women's Union staged a march in protest at the aggravated isolation imposed on Kurdish leader Abdullah Öcalan in Imralı Island Prison where he has been held for 22 years.
A number of women joined the protest march through the streets in the Ehdas district of the Shehba Canton, displaying images of the Kurdish leader.
Rosel Ebdulhemid, a member of the union, made a statement at the Ehdas Park and celebrated the birthday of the Kurdish leader who turned 72 on April 4.
Pointing out that capitalist forces are afraid of Abdullah Öcalan, Ebdulhemid stated that the continuation of isolation despite it being against international law was an indication of this fear.
The action was concluded with slogans commending the resistance of the Kurdish leader.