Young women in Northern Syria organize themselves
In Rojava, the third congress of "Young Women's Union" (Yekîtiya Jinên Ciwan, YJC) has begun.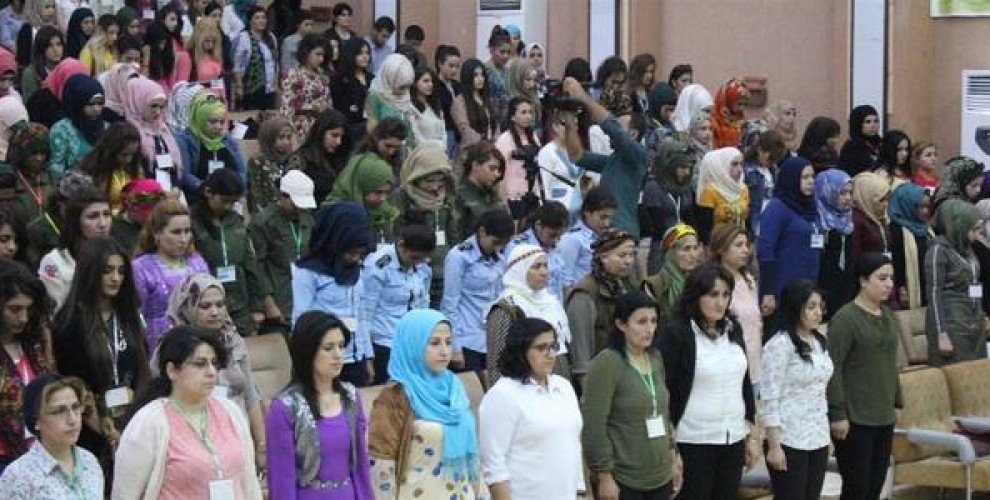 800 delegates from Northern Syria gathered in Rimelan town of Qamishlo for the Third Congress of Young Women's Union. The congress, which is also attended by a delegation from Shengal, is held in Aram Tigran Cultural Center under the motto "With the philosophy of Rêber (Leader) Apo we will triumph against the occupation, build a free Syria".
Medya Mihemed of TEV-DEM, the Movement for a Democratic Society, gave a speech after a minute of silence for the martyrs of the liberation struggle, addressing the pioneering role of women in the Rojava revolution.
The congress program also includes an evaluation of the work to date, the adoption of the statutes and the amendments made, as well as the election of 23 members of the Council of Young Women in Northern Syria
The young women in Northern Syria have been autonomously organized since 2012. The association was initially called "Young Women's Movement of Rojava" and changed the name to "Union of Young Women" at its second congress in 2016. Today's congress seeks to expand the organization of young women throughout Northern Syria.