Young Women's Union stages long march for Öcalan
Demonstrations demanding an end to the aggravated isolation on Kurdish leader Öcalan are spreading.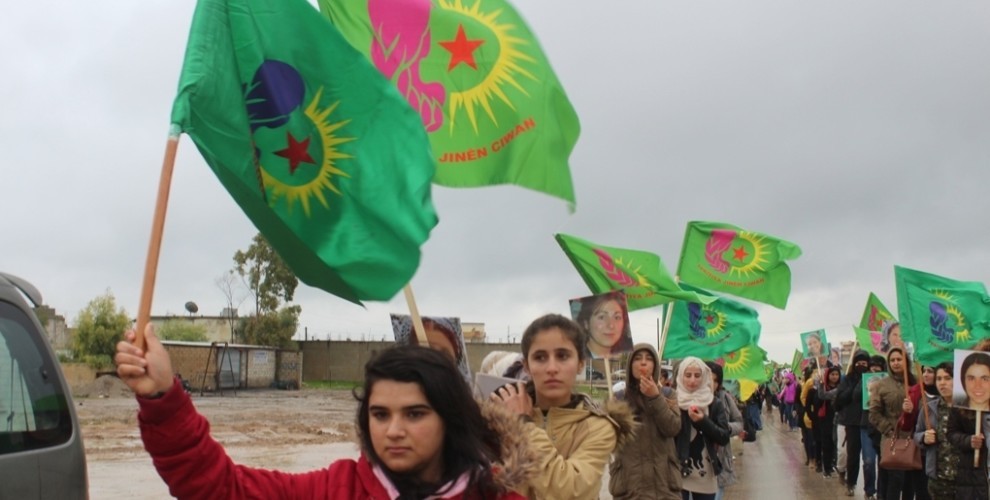 Young Women's Union in Derik have launched a two-day march to protest against the isolation regime imposed on Kurdish People's Leader Abdullah Öcalan.
Some two hundred young women from the Jazira (Cizire) region joined the march with the slogan "Rebellion, Resistance, Destroy Fascism, and Freedom for the Leader ".
The two-day march started in the village of Xana Serê, Derik.
Activists were carrying posters of those who lost their lives in the struggle for freedom. They chanted slogans demanding freedom for Öcalan and condemning the policy of the Turkish state both against Öcalan and the invasion of Afrin.
Young women also chanted slogans in solidarity with Leyla Güven, the HDP deputy who is on a hunger strike demanding an end to the isolation regime imposed on Öcalan.
Activists are expected to reach Derik city center where they will be met by the city residents.
As part of the activities connected to the march, young women have organised the screening of a documentary about the life of Öcalan. The film will be screened at the Revolutionary Youth Movement center.
The march is expected to continue towards the village of Ayn Dîwar on the border on Saturday.