YPS-JIN calls for self-defense against rape
In view of the increasing number of cases of sexual violence, the Civil Women's Defence Units YPS-JIN call for the organisation of women in the defence units to "take revenge on the male state".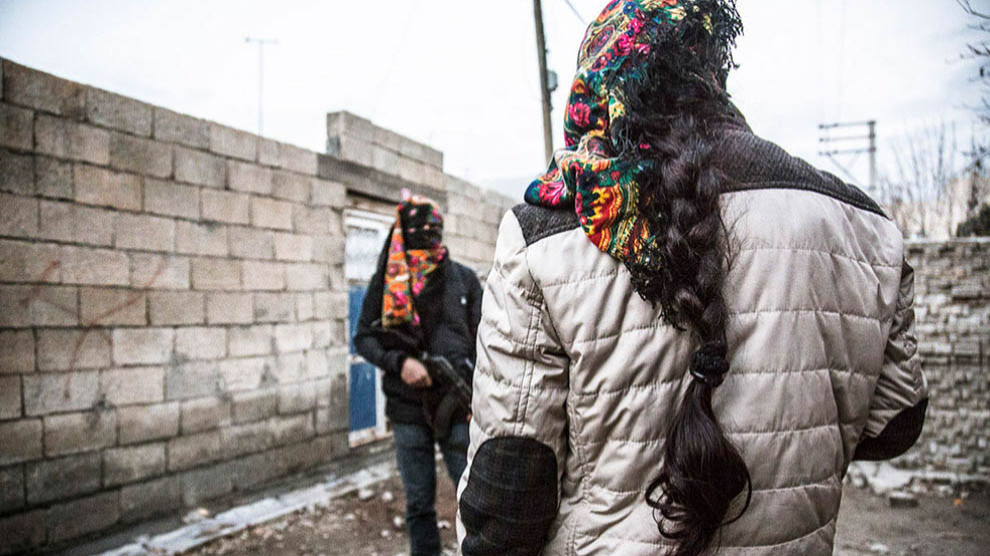 In many cities of Northern Kurdistan and Turkey, organised groups of the Women's Defence Units YPS-JIN are active and making a name for themselves through militant actions. The YPS-JIN Coordination has published a written statement in which it calls on women to resist and defend themselves. Especially the rapes by military men are described by the women as an expression of the special war in Kurdistan.
"Promotion of rape culture is the State's attack on women"
Regarding the AKP regime's sexist policies and their social consequences, the YPS-JIN said: "By promoting a culture of prostitution and rape, the aim is to attack women as a creative force in society. A society whose women are broken or destroyed can easily be subjugated. It is always said, "Shoot the women first."
"Attack in Şırnak is an attack on all women"
Regarding the latest wave of sexual assaults and rapes by members of the Turkish army, the YPS-JIN said: "In Şırnak an officer has committed sexual violence against a 13-year-old Kurdish girl. This is an attack on all women and the values of Kurdistan. In Kurdistan rape and sexual assault have become an expression of Turkish fascism. As women we must be aware of this reality. Our identity, our country and our bodies belong to us, and any resistance to protect them is legitimate.
"The right of self-defense must be used"
The people of Şırnak have defended themselves, confronted the perpetrator and showed their protest. It has become clear once again that in Kurdistan a life in dignity is only possible through self-defense. We need self-defence even more urgently than our daily bread. In this sense, we as women must use our right to self-defence to the full extent. Wherever there are rapists, wherever there is sexual assault, wherever there is State aggression, we must take to the streets in self-defence. Silence is complicity. We must use a wide range of means to show the power of women and end patriarchal male fascism.
"The hands, which reach out for women, will be broken"
As YPS-JIN, we declare that we will expand our struggle and hold the colonialist rapist state accountable. We will break all hands reaching out for women. Our revenge units will go after the occupiers and rapists. We call on all women to organize under the umbrella of the YPS-JIN, to turn to self-defense and take revenge on the male state."
RELATED NEWS: