Yusif: The Rojava Revolution is spreading everywhere
Speaking at the Third Young Women's Union (YJC) Congress, Foza Yousif said: "The Women's Revolution, which started in Rojava, is now implemented in Raqqa, Tabqa and Deir ez-Zor."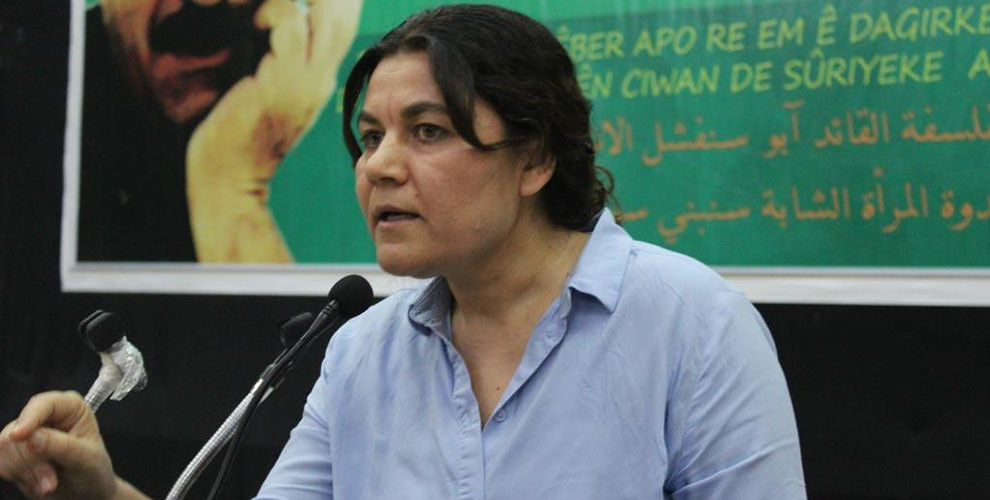 The Third YJC (Young Women Union) Congress began on Wednesday with the participation of 800 delegates.
The congress is held at the Aram Tigran Cultural Center in Rimelan town of Qamishlo under the motto "With the philosophy of Rêber (Leader) Apo we will triumph against the occupation, build a free Syria".
Speaking at the congress, Foza Yousif, co-chair of the Northern Syria Democratic Federation Constituent Assembly, said: "We are united against a common enemy. This common enemy is the sovereign system which exploits and denies the aspirations of women. This system  uses all sorts of methods to destroy the achievements made by women in Rojava and Northern Syria".
Yusif added: "Women must have will, decision and awareness. They should know how to protect what they have achieved. To do so, we must first develop an intellectual and military sense and protect our identity".
The protection of Northern Syrian women's achievements means protecting all Syrian women's achievements, she said.
"Because the Women's Revolution, which began in Rojava, is now implemented in Raqqa, Tabqa and Deir ez-Zor. Evidence of this is that young women from those regions are participating in this congress."
Ending her remarks, Foza Yousif congratulated all young women and said that women will realize their dreams and that important decisions need to be taken.
The Congress continued with speeches and analysis of the latest developments in the region and the future work.