Zeynab Jalalian transferred to unknown location
Kurdish political prisoner Zeynab Jalalian has been transferred from the prison in Kermanshah to an unknown location. Jalalian had been infected with Covid-19 recently, and she is also suffering from the consequences of untreated injuries.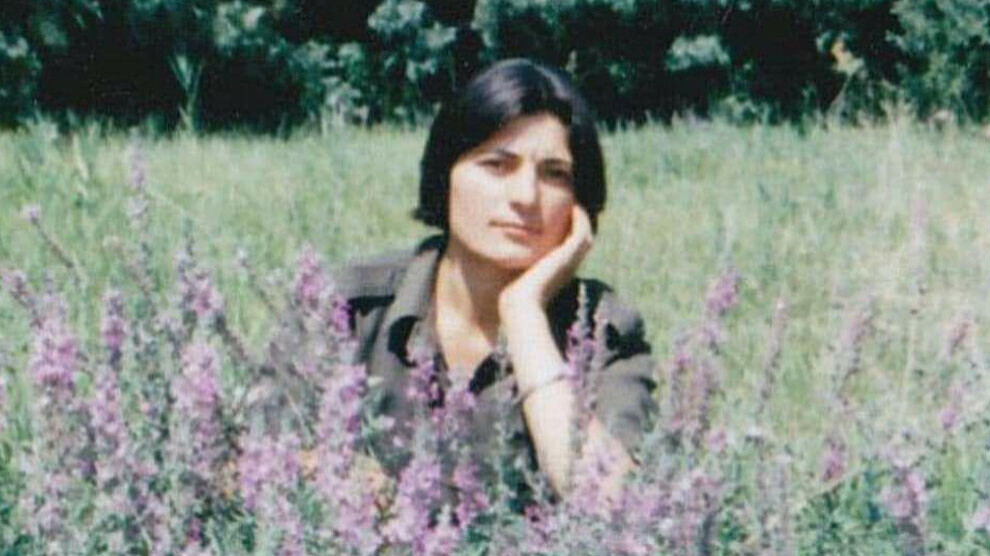 Kurdish activist Zeynab Jalalian, who is imprisoned in Iran, has been transferred to an unknown location, reported the Kurdistan Human Rights Network. The last political prisoner imprisoned in the central prison of the East Kurdistan city Kermanshah was taken from the women's section by Iranian security forces the night before. No information was given on the reasons for the transfer.
Zeynab Jalalian had been transferred to Kermanshah in early October. Before that she had spent about three months in a penal institution in the city of Kerman, which is located almost 1,300 kilometers to the east. She was transferred there in April from the Qarchak prison in Varamin, south of the Iranian capital Tehran. She had previously been imprisoned in Khoy. During this odyssey, Jalalian was infected with Covid-19 and suffered injuries to her wrists and ankles from shackles during the transports. Since these remained untreated, she is now also suffering from the consequences. Information on her health condition is not available.
On June 20, Jalalian started a hunger strike to demand their return to Xoy. Her relatives cannot visit her because the last detention centers where the 38-year-old was held are located far from her home. Similarly to Turkey, but also in the Basque Country, where political prisoners are scattered throughout Spain and France, so that their families and relatives usually have to travel hundreds of kilometers and sometimes more for a short visit, the authorities in Iran are also proceeding and transferring the prisoners to prisons as far away from their place of residence as possible.
Zeynab Jalalian is seriously ill. Among other things she suffers from severe infections and conjunctival growths. Although she is in danger of losing her sight, the Iranian authorities have for years refused to allow her to see specialists or receive treatment outside of prison. Instead, she is repeatedly pressured to make "confessions" on television in order to be given the treatment she needs. In May it also became known that another case against Jalalian is pending in Tehran. It is still unclear, however, why she is under investigation.
Zeynab Jalalian, born in 1982 in Maku, was arrested in summer 2008 in Kermanshah and was sentenced to death in January 2009 for alleged membership of the "Party for a Free Life in Kurdistan" (Partiya Jiyana Azad a Kurdistanê - PJAK). The death sentence was commuted to life imprisonment in November 2011.