AKP seizes the Mesopotamian Cultural Centre in Istanbul
The Mesopotamian Cultural Centre in Istanbul is to be evacuated today and handed over to the AKP-governed Beyoğlu Municipality. The cultural centre vows to take legal action.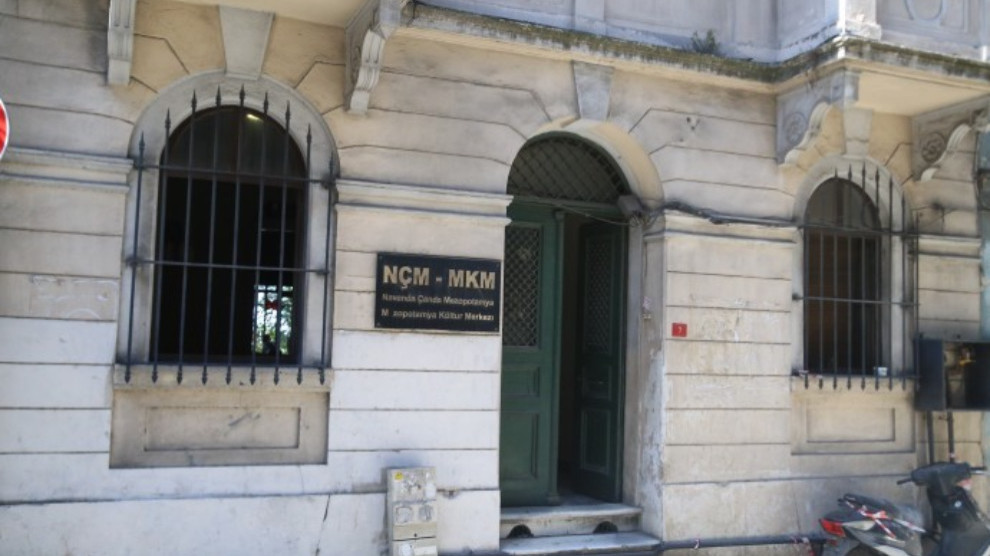 The Mesopotamian Cultural Centre (MKM) in the Istanbul's central Beyoğlu district has been seized and is to be evacuated today. The building, which has been used as a cultural centre for 18 years, will be handed over to the AKP-ruled district administration under legally questionable circumstances.  
Last year, a public tender for the premises was held three times. The MKM board applied and was awarded the contract twice. On both occasions, the tender was cancelled by the relevant foundation authority on the grounds that there were not enough applications. According to Ferit Elalmış, an employee of the cultural centre, the last round was lost.
Four months ago the board of directors was asked to leave the building. An appeal was lodged against this order but the foundation authorities have announced a forced eviction today. Ferit Elalmış sees political reasons for this: "The Municipality of Beyoğlu wants the building. It has been handed over to the district governorate which wants an immediate eviction to make it available to the municipality."
The MKM has a 49-year-contract and now wants to take legal action against the eviction order. "We are now taking our archives and other necessary items out of the building, but we will go to court and take legal action against it", said Elalmış.
History of the Mesopotamian Cultural Centre
The Mesopotamian Cultural Center was founded in Istanbul in 1991. The most famous co-founder was Kurdish writer Musa Anter, who was murdered by the Turkish state in 1992. The cultural centre made valuable contributions in the fields of music, theatre, dance, film and literature against the assimilation and ignorance to which Kurdish culture in Turkey is exposed. After Istanbul, branches were established in several Kurdish cities, all of which have since been closed by the Erdoğan regime.